Canceled - LAB Series
//
Monday, Jan 1, 12am ET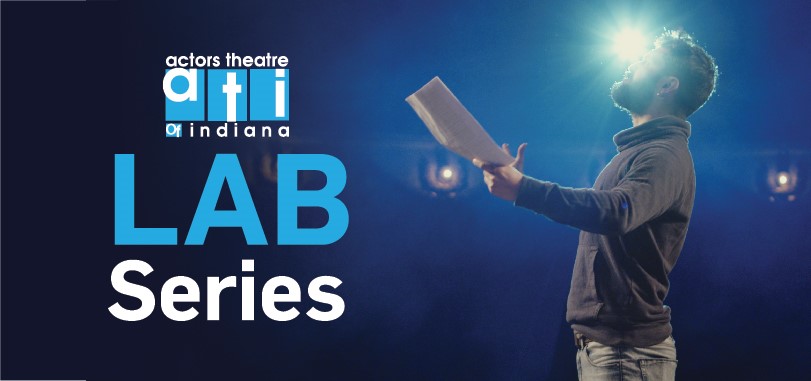 Will you be able to say….
"I was there when it all began"?
In honor of our 15th season, Actors Theatre of Indiana is launching a new program committed to nurturing new plays and playwrights, the ATI Theatre LAB Series. Chosen from over 20 submissions, 3 plays and playwrights will enjoy an intensive weekend of work shopping, discussion, and development with a cast of professional actors and directors in a creative laboratory setting. Each play will have a reading and a talk-back session with Actors Theatre of Indiana audiences, staff, cast and playwright. ATI Subscribers will be given the opportunity to purchase tickets at a reduced rate to attend these readings of new works!
Tuesday Nov. 5 – HOLLYWOOD, NEBRASKA by Kenneth Jones (NYC)
SYNOPSIS - In the panhandle of Nebraska, two actresses of a certain age are making a homecoming in their small town. Jane's in from L.A. to check up on her ailing mother. Andrea's back from New York to bury her father. A new comedy about the urge to be creative, the itch to move away and the ache of reconnecting with the family and feelings that you left behind.
Tuesday Feb. 4, 2020; RATTLER by Lindsay Adams (Kansas City, MO)
SYNOPSIS - After Jen's son Wyatt is accused of sexually assaulting his ex-girlfriend at a party, she is introduced to a support group for women whose relations have been accused of rape. With their encouragement, she decides she will stop at nothing to get to the truth of the matter and to get Wyatt's charges dropped.
Tuesday May 5, 2020; PROVENANCE by Ethan Mathias (Fishers, IN)
SYNOPSIS – Philanthropist Stephen Aldridge was a legend in Bayleigh, Indiana. Just days before the local museum is scheduled to open a new exhibit honoring his legacy, his granddaughter Allison returns home for her father's funeral. Sorting through her family's history with the devoted staff of the Heartland Museum, Allison discovers new friends and new stories about her beloved grandfather that challenge her memories and force everyone to think carefully about how much we value truth, and which truths are most important.
---