Classics in Context - Jan
//
Monday, Jan 1, 12am ET
Classics in Context: Where Are the Women?
Free through Zoom! 
How many women composers can you name? Wondering why you don't hear more music written by women at concerts? Join Dr. Laura Colgate of Boulanger Initiative for a discussion examining why, in the year 2020, the classical music industry is still not inclusive of music by women. Discover how we got here, what needs to be done, and what you can do to create a more level playing field for the future of classical music.
The program is followed with audience Q&A.
About Dr. Laura Colgate
Entrepreneur and violinist Dr. Laura Colgate has earned a reputation for her artistic leadership, versatility and commitment to gender equity in the arts. She is Co-Founder and Executive Director of Boulanger Initiative, a nonprofit organization that advocates for women composers through education, performance, commissions and consulting, and which launched in 2019 with WoCo (Women Composers) Fest, a historic three-day festival in Washington, D.C. Her doctoral thesis, "Half of Humanity Has Something to Say, Also: Works for Violin by Women Composers," focuses on increasing recognition of prominent and lesser-known women composers. Having performed worldwide on stages including the Barbican Centre, Kennedy Center and Carnegie Hall, Dr. Colgate is also concertmaster of Greenville Symphony Orchestra in South Carolina and National Philharmonic in Maryland.
---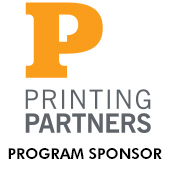 ---
---
Directions and information on parking, attractions, services, accessibility, and nearby dining and shopping options.
As the pandemic continues, ticket buyers agree to follow all health and safety protocols required for each event, which may vary. Buyers also accept responsibility for any risk associated with the visit.