Performing Arts Connect - Jan
//
Monday, Jan 1, 12am ET
 The Center's new Performing Arts Connect series uses Zoom videoconferencing to bring you live workshops and presentations featuring artists and experts from leading cultural organizations around the world. You can enjoy these virtual field trips from the safety of home – or anywhere!
After registering, you will be sent a Zoom link so you can connect live for the program. For any questions, contact Outreach@TheCenterPresents.org.
The Beatles at Shea Stadium: The Beginning of Stadium Rock
Author/Comedian Dave Schwensen
Celebrating a half century of the Beatles in America, this program focuses on the chart-topping band's historic August 1965 concert at New York's Shea Stadium, where John Lennon, Paul McCartney, George Harrison and Ringo Starr performed in front of 55,600 fans and were filmed for a network television special in what is considered the first outdoor stadium rock show.
This program includes film clips, rare audio of the performance and discussion by Dave Schwensen, author of The Beatles at Shea Stadium: The Story Behind Their Greatest Concert. Schwensen will share little-known details about promoter Sid Bernstein's dealings with the band, how the technology and security capabilities differed from modern stadium shows, how the Beatles secretly re-recorded some songs before the ABC broadcast, and how the event drew a capacity crowd with no paid advertising, only word of mouth.
About the Presenter
Dave Schwensen is the author of six books and teaches courses in communications and presentation skills for Cleveland State University, Youngstown State University and other institutions. He is a pop culture historian, a national recognized comedy coach for the Improv comedy clubs and a former talent coordinator and consultant for television and live events in Hollywood and New York City. His other books include The Beatles in Cleveland, How to Be a Working Comic and Comedy FAQs and Answers. He has been featured on PBS TV and radio and in Billboard, Variety, U.S. News & World Report, the Chicago Tribune, the Hollywood Reporter, the Cleveland Plain Dealer, Insidebiz.com Magazine and other outlets.
---
---
---
Directions and information on parking, attractions, services, accessibility, and nearby dining and shopping options.
As the pandemic continues, ticket buyers agree to follow all health and safety protocols required for each event, which may vary. Buyers also accept responsibility for any risk associated with the visit.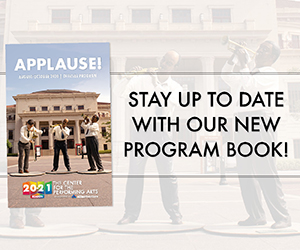 Opens in new window