Palladium Players - Impromptu
//
Monday, Jan 1, 12am ET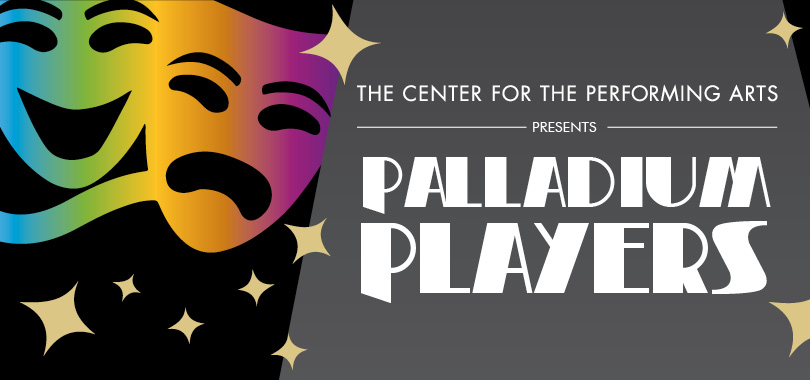 Please join us for a casual, educational discussion and reading of select excerpts from Impromptu Entertainments by Don Sheridan, with new material by Bill Majeski. For our reading, we are looking for people who are interested in learning a bit more about plays, reading some characters and discussing the scenes. Please plan for the excerpts and discussions to last about 60 minutes. 
When: Monday, March 8, 2021, at 7 p.m.
Where: In person with physical distancing measures in place at the Palladium in the Shiel Sexton Lounge and/or via Zoom online video conference. (The reading and discussion will not be recorded nor broadcast and there will be no audience.)
How: Upon registration, you will receive a character assignment, excerpts from the script and instructions on how to enter the Center and/or how to join the Palladium Players Zoom room. 
What is an educational reading? An educational reading is an organized discussion and reading aloud of portions of a script in which the speaking parts, stage directions and scene headings are spoken out loud. In this case, participants can enjoy a sense of community while engaging through the excerpts of the play and its various characters.
---
---
---
Directions and information on parking, attractions, services, accessibility, and nearby dining and shopping options.
As the pandemic continues, ticket buyers agree to follow all health and safety protocols required for each event, which may vary. Buyers also accept responsibility for any risk associated with the visit.