Masterworks 2
//
Monday, Jan 1, 12am ET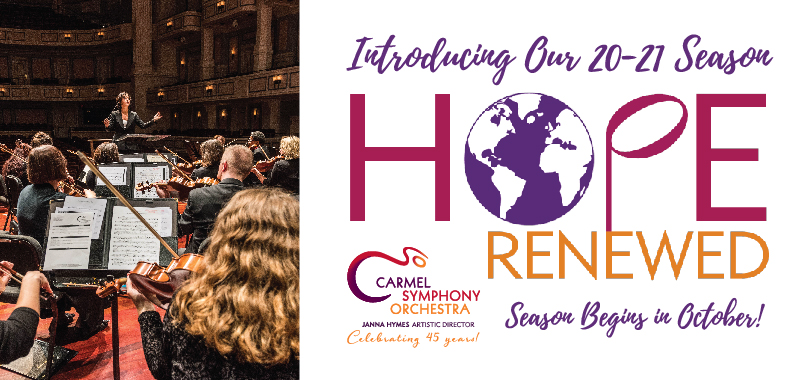 Please Note: By purchasing tickets during the ongoing COVID-19 pandemic, the buyer agrees to follow all safety protocols in the Center's venues, including wearing a mask or facial covering at all times (masks required for entry). The buyer also accepts responsibility for any risk associated with physical contact with or proximity to other individuals, structures and/or airborne viruses that may exist within the venues and agrees to hold the Center and its agents and representatives harmless for any resulting harm or injury.
As we move beyond uncertain times, the Carmel Symphony Orchestra brings you a season that embraces the healing powers of music…we bring you a season of Hope Renewed.
Beethoven       Symphony No. 1 in C Major, Op. 21             
Mozart             Violin Concerto No. 3  in G Major, K. 216      
Rossini            Barber of Seville Overture                                         
This concert will feature our 2019 Young Artist Competition Winner, Cooper Olsen on violin.
---