10th Anniversary Livestream
//
Monday, Jan 1, 12am ET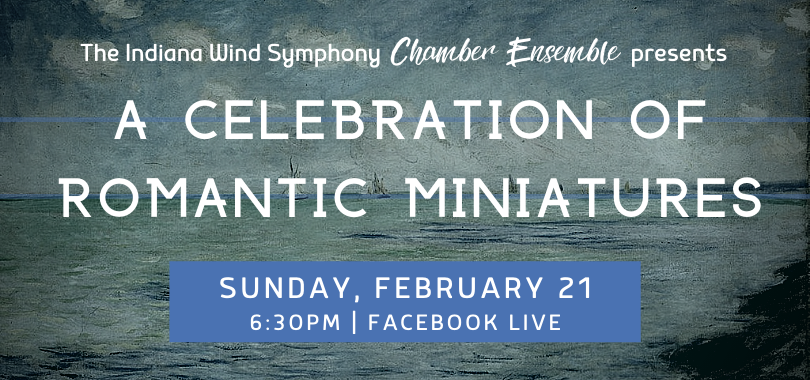 Once purchased, please login to your account to access your online content or catch the livestream here. 
Petite Symphonie
Charles Gounod
Septet for Winds
Jaap Geraedts
Variations on a Theme by Haydn
Johannes Brahms
Music of the Romantic era and a bit of the Twentieth Century is on this concert. French composer Charles Gounod (1818-1893) is best known for his operas Faust 
and 
Roméo et Juliette 
as well as the Alfred Hitchcock television theme 
Funeral March of a Marionette
. He wrote 
Petite Symphonie 
in 1885 for French flute virtuoso Paul Taffanel, and we will hear IWS Principal Flute Carl Butler with nine other players in this beautiful work from the height of the Romantic era. Ruth Gipps (1921-1999) was an English composer who studied with Vaughan Williams and Gordon Jacob and founded the Portia Wind Ensemble in the 1950s. She wrote 
Seascape 
for this ensemble, and the work shows impressionist influences. Jaap Geraedts was only fifteen and living in the Netherlands in 1940 when he wrote the brief and moody 
Septet for Winds. It was never published during his lifetime and was discovered after his death in 2003. Johannes Brahms (1833-1897) was one of the greatest of the Romantic period composers, and his four symphonies are among the treasures of the time. He wrote tonight's work in 1873 for full orchestra and it is was scored for wind ensemble by Mark Popkin, a bassoonist who performed with the Houston and New Jersey Symphonies. The theme is instantly recognizable as the St. Anthony Chorale, which later was discovered probably not to have actually been written by Haydn, and the version of the tune that Brahms heard was in a piece for wind ensemble. Tonight's performance returns the melody to its original setting for winds with Brahms' brilliant orchestral setting.
---

---
---
Directions and information on parking, attractions, services, accessibility, and nearby dining and shopping options.
As the pandemic continues, ticket buyers agree to follow all health and safety protocols required for each event, which may vary. Buyers also accept responsibility for any risk associated with the visit.