A Haunted Palladium
//
Monday, Jan 1, 12am ET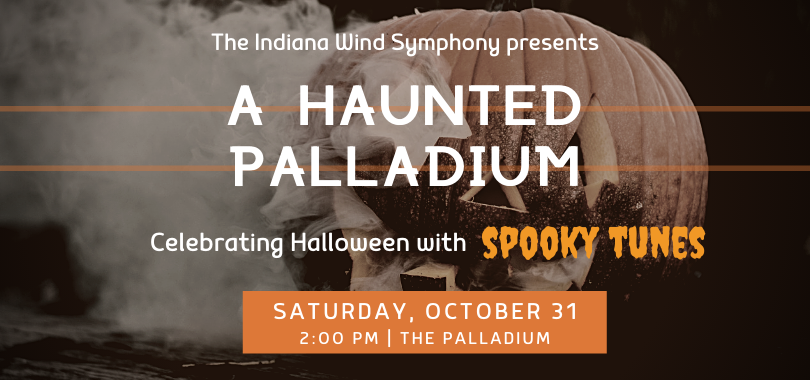 Vampires, skeletons, and pirates are coming out to play! Celebrate Halloween with the Indiana Wind Symphony as they present a festive selection of spooky tunes that feature two soloists: Kelleen Strutz on piano and Andy Meyer on Tuba. This matinee performance is fun for the whole family and ends in time for you to trick or treat. Join the fun by wearing your Halloween costume to the show!

The Program
Sparkle                                      Mahoney
Peg Leg Pete                            Zaninelli        
   Andy Meyer, tuba soloist
*Dracula                                     BenneQe
Funeral March                            Gounod         
   Bassoon section, soloists
*Dance of the Skeletons           Allen
*The Cave You Fear                  Markowski
*Rocking 4 Elise                        Beethoven/Burger
Warsaw Concerto                      Addinssel     
   Kelleen Strutz, piano
*Music for a Darkened Theater Elfman

*Indicates a first performance for the IWS



---

---
---
Directions and information on parking, attractions, services, accessibility, and nearby dining and shopping options.
As the pandemic continues, ticket buyers agree to follow all health and safety protocols required for each event, which may vary. Buyers also accept responsibility for any risk associated with the visit.