Hoagy by the Carmichael
//
Monday, Jan 1, 12am ET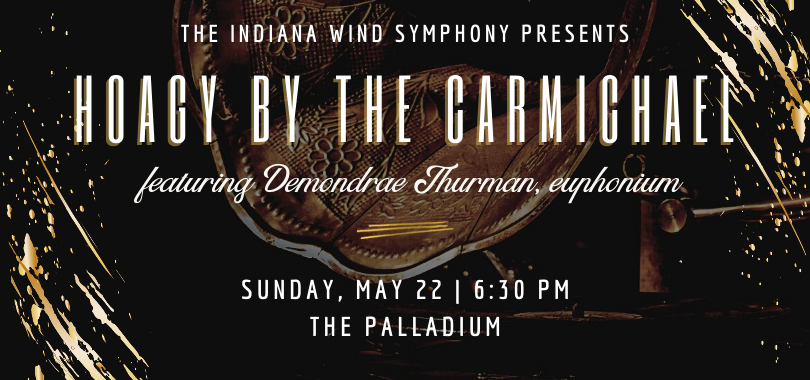 Hoosier composer Hoagy Carmichael, honored by the roundabout sculpture Stardust next to the Palladium, is prominently featured in this performance. Guest euphonium soloist and Indiana University professor Demondrae Thurman returns to perform with the IWS, and this time will feature the premiere of a new work by Brazilian composer Fernando Deddos. David Maslanka's moving Give Us This Day and several works with Indiana ties will complete the program.
The Program
Old Glory Triumphant                       Duble  
First Suite in Eb                                Holst
Can't Get Indiana Off My Mind         Carmichael 
Calvert Award presentation
Esprit de Corps                                Jager  
*Tema e Variações                           Deddos  
Demondrae Thurman, euphonium
Palladio                                            Jenkins  
Give Us This Day                             Maslanka
Hoagy Carmichael in Concert          Barker
*Believe Me If All Those 
Endearing Young Charms

         

Mantia
Demondrae Thurman, euphonium
March 08                                         Jewell
The Screamer                                 Jewell
*Marks a premier performance for the IWS


---

---
---
Directions and information on parking, attractions, services, accessibility, and nearby dining and shopping options.
As the pandemic continues, ticket buyers agree to follow all health and safety protocols required for each event, which may vary. Buyers also accept responsibility for any risk associated with the visit.