The Winds of Spring
//
Monday, Jan 1, 12am ET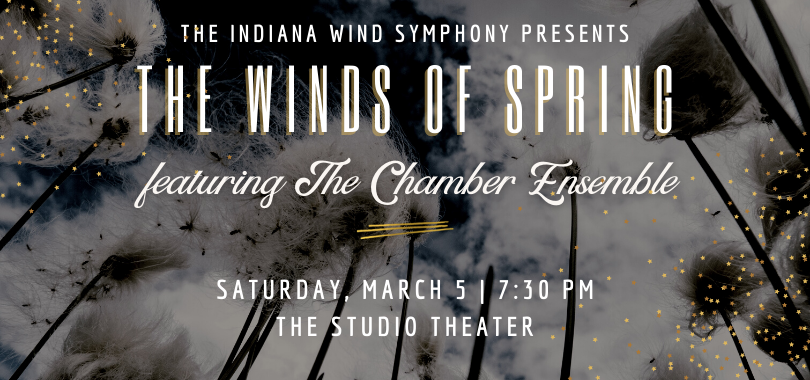 The IWS Chamber Ensembles show off their versatility in this performance that includes music from the Romantic and Impressionistic eras. Plus, enjoy melodic and memorable twentieth century works by Malcolm Arnold and Eric Ewazen - whose Grand Canyon Octet for French Horns will leave a lasting impression.
Trevalyan Suite by Malcolm Arnold
Grand Canyon Octet, Mov. 1 by Eric Ewazen
Chanson et Danse by Vincent D'Indy
~Intermission~
Grand Canyon Octet, Mov. 3 by Eric Ewazen
Divertissement by Emile Bernard



---

---
---
Directions and information on parking, attractions, services, accessibility, and nearby dining and shopping options.
As the pandemic continues, ticket buyers agree to follow all health and safety protocols required for each event, which may vary. Buyers also accept responsibility for any risk associated with the visit.