Center Presents
Child & Adult Music Class: A Snowy Day
The Palladium
//
Jan 5 - Feb 9
Event Details
Fri Jan 5 - 9:30am ET
Fri Jan 12 - 9:30am ET
Fri Jan 19 - 9:30am ET
Fri Jan 26 - 9:30am ET
Fri Feb 2 - 9:30am ET
Fri Feb 9 - 9:30am ET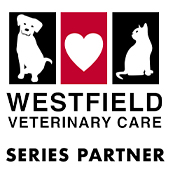 Opens in new window
The 9:30 a.m. session of this class is currently at capacity. Spaces remain for the 10:45 a.m. session.
A Snowy Day
Jan 5, 12, 19, 26, Feb. 2, 9, 2024
9:30AM and 10:45AM
Take a musical walk through a winter wonderland with your child. We will stomp in imaginary snow, play with penguins, catch snowflakes and search for polar bears using rhyme, rhythm, melody and beat. This caregiver and child class is led by singer/guitarist "Ms. Michelle" Marti, who will provide an age-appropriate music curriculum as well as plenty of toys and percussion to immerse your child in the music
Child & Adult Music Class is presented in partnership with Westfield Veterinary Care.
Open to all ages, best for 18 months to 5 years
Participation is limited to 10 children, with a minimum of five required to offer the class.
Cost: $72 for all six class sessions.
Siblings under 10 months old may attend free of charge.
About the Instructor
Michelle Marti is a musician, educator and performer. She is the owner of ShooBeeLoo Music & Movement and has been leading children and their parents in music classes since 2007. Born and raised in Australia, Michelle has traveled the world playing music and learning about a variety of cultures. Through her classes, "Ms. Michelle" introduces children to a broad spectrum of musical genres and experiences. She teaches music at a number of preschools and elementary schools throughout Central Indiana. As one parent said, "Ms. Michelle is awesome and her energy rubs off on the kids – heck – me too! Her class involves instruments, singing, dancing, bubbles – most of all lots of fun!"
Cancellation Policy
We understand that schedules change. If you are no longer able to attend the class, please provide at least 14-day notice of cancellation. This allows time to fill your space with another child. Cancellations made within 14 days of the first day of class will not be refunded.
---