Center Presents
LIVE! from the CPA Comedy Class
The Studio Theater
//
Friday, Mar 1, 7:30pm ET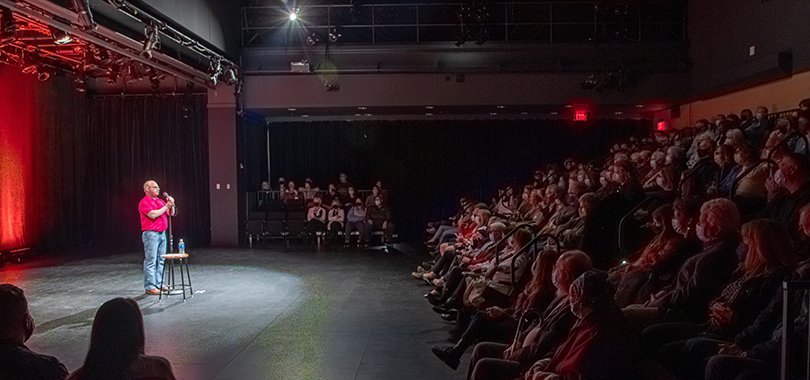 Event Details
Fri Mar 1 - 7:30pm ET
Photo by Rob Slaven, Indy Ghost Light Photography
Come on out for a fun and free night of comedy! Adult students in the Center's Intro to Stand-Up Comedy class have been honing their short routines for the past 4 weeks. Now they are ready to make us laugh! Join us for their special "graduation" show hosted by professional comedian and class instructor Mat Alano-Martin.
See your friends, family, and community members as they perform stand-up for the first time!
*NOTE: The content of this show is for mature audiences and not appropriate for youth under 18 years of age.
This event is FREE and open to the public. Seating is limited.
---