Center Presents
Palladium Public Tours
The Palladium
//
Oct 10 - Jun 25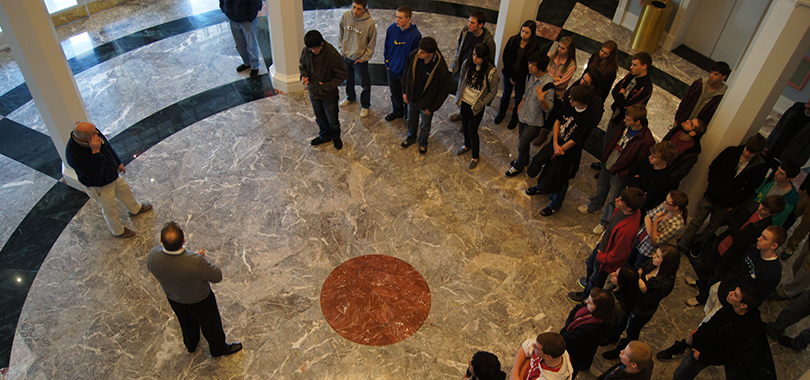 Event Details
Tue Oct 10 - 10:30am ET
Tue Oct 24 - 10:30am ET
Tue Nov 14 - 10:30am ET
Tue Nov 28 - 10:30am ET
Tue Dec 12 - 10:30am ET
Tue Dec 26 - 10:30am ET
Tue Jan 9 - 10:30am ET
Tue Jan 23 - 10:30am ET
Tue Feb 13 - 10:30am ET
Tue Feb 27 - 10:30am ET
Tue Mar 12 - 10:30am ET
Tue Mar 26 - 10:30am ET
Tue Apr 9 - 10:30am ET
Tue Apr 23 - 10:30am ET
Tue May 14 - 10:30am ET
Tue May 28 - 10:30am ET
Tue Jun 11 - 10:30am ET
Tue Jun 25 - 10:30am ET
Tour participants will enter the Palladium concert hall and learn about the architecture and other features that provide the pristine acoustics and overall aesthetic experience our patrons enjoy. The tour also includes a visit to the Great American Songbook Exhibit Gallery and several of the building's special event spaces.
Tours are scheduled on the 2nd and 4th Tuesdays of each month at 10:30 a.m. These free tours are roughly 1 hour in length and must be scheduled at least 1 week in advance. 
On your tour date, please arrive by 10:20 a.m. at the Palladium's West Entrance near the Box Office.
Some dates will not be available due to conflicts in our performance and event schedules.
---