Civic Theatre
Civic in Concert: Ragtime
The Palladium
//
Mar 2 - Mar 3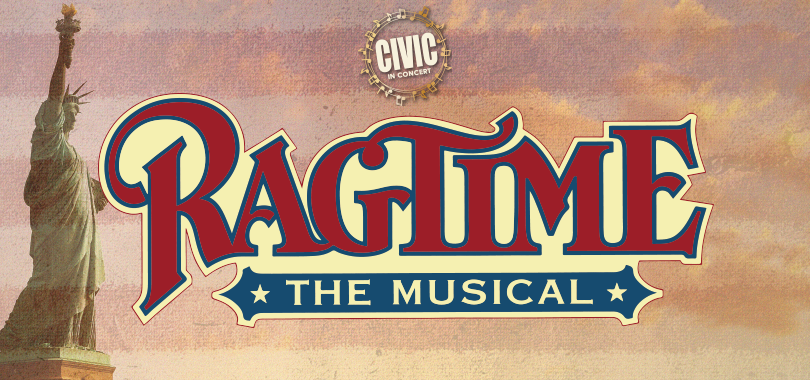 Event Details
Sat Mar 2 - 7pm ET
Sun Mar 3 - 2pm ET
Civic in Concert will be the first time Civic Theatre takes the stage at the Palladium. We are excited to be able to present this unique format which with minimal staging, focuses on the incredible music that is included in many Broadway shows. Based on the novel by E.L. Doctorow with Music by Lynn Ahrens and Stephen Flaherty, RAGTIME is a terrific example of a glorious score that examines the complexities of immigration and racism in the early 20th Century. It is as relevant today as ever. RAGTIME received 4 Tony Awards and 5 Drama Desk Awards in 1998. We are thrilled to present this moving piece of American Musical Theatre as a fundraiser to support the ongoing work of Civic Theatre!
At the dawn of a new century, everything is changing ... and anything is possible. Set in the volatile melting pot of turn-of-the-century New York, three distinctly American tales are woven together – that of a stifled upper-class wife, a determined Jewish immigrant and a daring young Harlem musician – united by their courage, compassion and belief in the promise of the future. Together, they confront history's timeless contradictions of wealth and poverty, freedom and prejudice, hope and despair ... and what it means to live in America.
VIP Tickets include box seats and a pre-show cocktail reception in the Robert Adam Room in the Palladium.
---