CEO's Corner: The time is now
6/17/2020 12AM
This column was originally published by Current in Carmel.
The crux of being a good person, a great community and a great nation is a sense of empathy and duty to protect and lift up those in harm's way. Recent events and nationwide protests demonstrate that COVID-19 is not the only "pandemic" we face. Systemic racism and injustice is an insidious virus that good people must work to eradicate.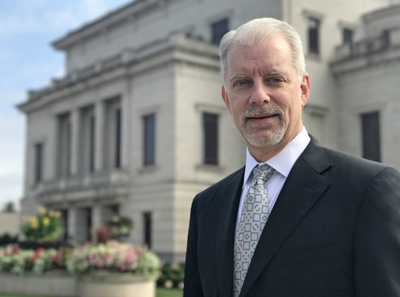 The Center for the Performing Arts' mission is to engage and inspire the Central Indiana community through enriching arts experiences. We are part of the fabric and spirit of this community and have a responsibility to take action and be part of the solution.
To that end, we are recommitting ourselves to our core values of Excellence, Integrity, Collaboration, Innovation and, in particular, Inclusion. As first steps, we will implement diversity training for our staff and volunteers and redouble our efforts to engage a broader audience that reflects all of Central Indiana.
Music can be a catalyst for change. It represents a peaceful way to speak up, to speak out and to heal.  It knows no geographic, socioeconomic or racial boundaries. Since the dawn of humanity, music has told stories of strife and triumph, loss and love. We at the Center recognize our unique position to participate in the storytelling and the healing, and we will do so.
While no single one of us can rectify the inequality and discrimination embedded in our culture, we can and must act now, make positive differences, protect and lift people up, and keep our eyes and ears wide open. An inspiring quotation often attributed to Dr. Martin Luther King Jr. states, "If I cannot do great things, I can still do small things in a great way." The time is now for each of us to do just that.
Jeffrey C. McDermott is President/CEO of the Center for the Performing Arts and the Great American Songbook Foundation.