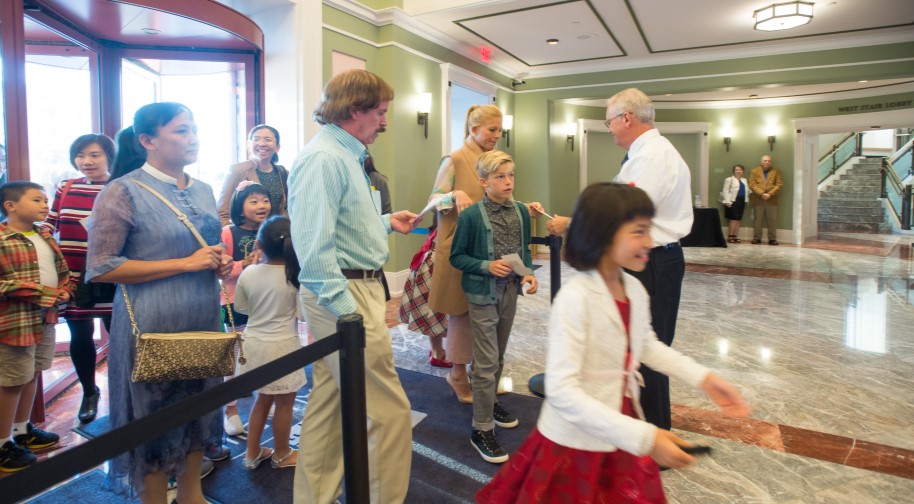 Accessibility
Parking
Accessible parking spaces are available along the South Loop drive between the Palladium and the Tarkington.
Arrival
Street-level and elevator access is available in the Palladium's West Lobby, located at the 3rd Avenue SW entrance, and is also available in the East Lobby located near the Monon Greenway.
Seating
Wheelchair accessible seating is located in various sections of the venues. Special seating arrangements may be made in advance by calling the Fifth Third Bank Box Office at 317.843.3800.