Peanut Butter & Jam Series

Designed for children ages 1-7, Peanut Butter & Jam sessions encourage young children to become engaged in the arts. Join us each month for these fun and informal concerts, 10:30-11:15 a.m. Saturdays. Tickets are only $10 per child, with two free adult admissions included – perfect for parents and grandparents!
2023-24 Schedule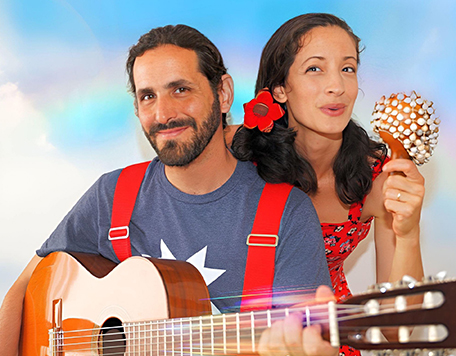 Musical Conexion
September 30, 2023
To celebrate Hispanic Heritage Month, make joyful connections through the universal language of music with Musical Conexion. This fun-filled, bilingual cultural experience is designed for both Spanish-speaking and non-Spanish-speaking families alike, with songs, movements and finger plays in Spanish and English accompanied by real instruments like guitar and cajón peruano. Cote Godoy of Chile and Kelsi Lee of Indiana are active musicians and experienced educators who create a fun, accepting, encouraging and inclusive atmosphere for everyone!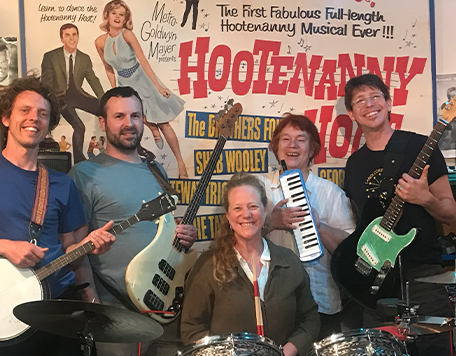 October 28, 2023
The BallRoom Roustabouts play low volume, high energy rock 'n' roll for families with kids, with the intent to promote, encourage and inspire reading, active imagination and merrymaking. These hardworking entertainers have performed at schools, libraries, festivals, birthday parties, street corners, car dealerships and even weirder places than that, all the while spreading the good news of "Storysinging Dance Music" for the young and young at heart.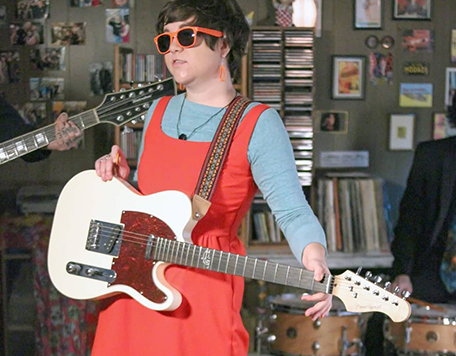 November 11, 2023
Join local songwriter, musician and teaching artist Meghan Cristeen Martin as she shares her enthusiasm for the ukulele! The small, four-stringed instrument has guided her into performances across the country and to popular ukulele festivals around the Midwest. She'll share some of her favorite songs, as well as some originals, and demonstrate a variety of ukuleles – including extra ones for the children to try!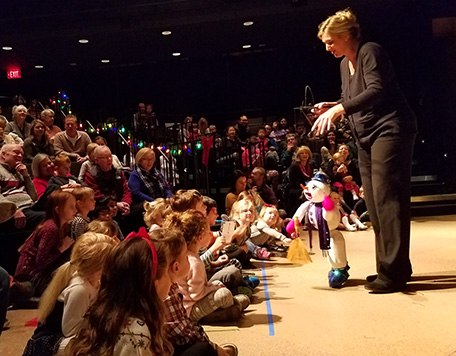 Melchior Marionettes: Holiday Cabaret on Strings
December 9, 2023 (10:30AM & 12:30PM)
Back by popular demand! Join us for a fast-paced, entertaining cabaret featuring handcrafted marionettes. Children and adults will delight in the hilarious antics of the characters and the skill of the puppeteers. Everyone will want to sing along with the holiday classics and other favorites.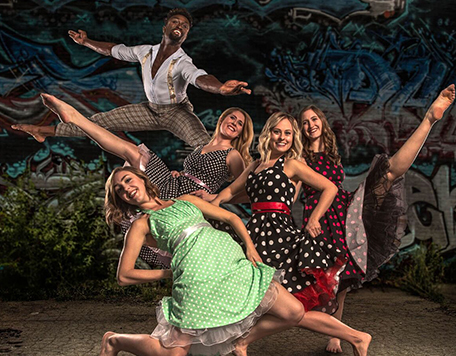 Phoenix Rising Dance Company: Anyone Can Dance
January 6, 2024
Join a jungle dance party! Waltz and dance to rock 'n' roll and more in this invigorating educational dance performance based on the children's book Giraffes Don't Dance by Giles Andreae. Anyone Can Dance is fun and interactive. The performance was created and choreographed by Phoenix Rising Dance Company's artistic director, Justin David Sears-Watson, and will delight audiences from toddlers to parents.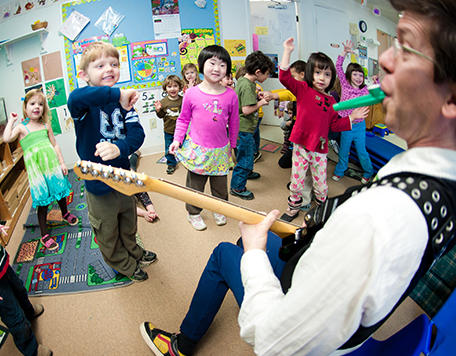 Kid Kazooey: It's Time to Have Band Practice
February 10, 2024
Kid Kazooey wants to play music with you and your kids! It's Time to Have Band Practice is a program exploring the fundamentals of music by playing music together. Rhythm, dance, and dynamics are shared in a highly interactive program with a seasoned performer.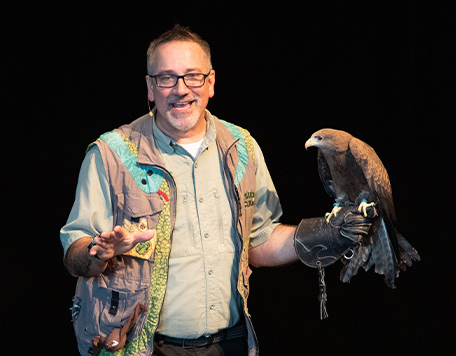 Silly Safaris: Spring Animal Babies
March 2, 2024
Meet Amazon John as he introduces us to several wonderful spring animal babies. Did you know that animals living where there are cold seasons have their babies in the spring, when food is more abundant? We will celebrate motherhood as we learn how mommy animals take care of their springtime babies. Be sure to stick around after the show to meet the animals up close!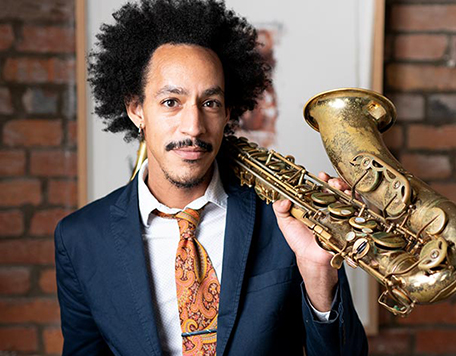 Premium Blend: Cool Jazz with Cool Kids
April 20, 2024
To celebrate Jazz Appreciation Month, bring your imagination, spontaneity and dancing feet for this very special performance by the respected Indianapolis jazz group Premium Blend. This band is known throughout the Midwest for its original compositions, modern grooves and rich harmonies, but they also put on a dynamic show for kids and their families. We will be on our feet grooving to their tunes and even trying out a few instruments!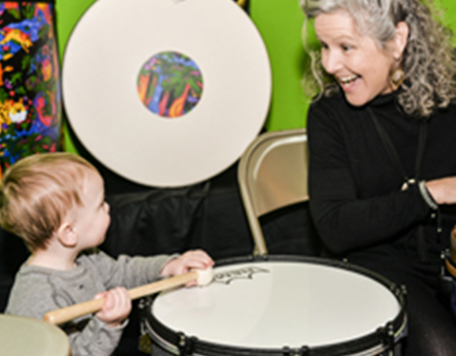 May 4, 2024
Kids, parents and grandparents: Come share your groove with Ms. Lisa of Bongo Boy Music School. In this creative rhythmic and musical adventure, we'll be moving, grooving and playing away on drums and other percussion instruments. It's going to be a great family jamming day!