JazzTalk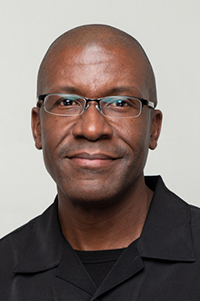 JazzTalk is a series of informal online conversations with jazz artists performing in the current Center Presents season. Host Todd Williams is a nationally known saxophonist, composer and music educator who first gained national fame as a member of Wynton Marsalis' ensembles.
Williams talks with each guest about a variety of topics, including their background, inspirations and current work. Viewers can join in via Zoom and pose questions after the discussion. Participation in the webinar is free.
Past Sessions:
A Conversation with Boney James
Born James Oppenheim, Boney James began gigging as a teenager and turned pro at 19. Join us for an engaging conversation to hear more about how this four-time Grammy-nominated, multiplatinum R&B/jazz saxophonist, songwriter and producer got his start in the music business. We'll hear about his greatest musical influences and find out how he got his famous moniker.
A Conversation with Paula Cole
Since making her first splash in the '90s with the pop hits "Where Have All the Cowboys Gone?" and "I Don't Want to Wait," Paula Cole has distinguished herself as a songwriter, music producer and interpreter of traditional tunes and American Songbook standards. More recently, Cole has rekindled her love of singing jazz. Her 2017 double album Ballads included timeless titles like "Skylark" and "Autumn Leaves." Her latest release, 2021's American Quilt, is a showcase of blues, jazz, folk, pop and gospel favorites.
A Conversation with Matthew Whitaker
Rising jazz star Matthew Whitaker is a musical prodigy who, though just 20 years old, has been performing in the public eye for more than a decade at venues including the Apollo Theater, Carnegie Hall, Lincoln Center and the Kennedy Center. Blind since birth, he plays not only piano but also organ and drums and has appeared on Today, Ellen and 60 Minutes.
A Conversation with Stacey Kent
How does someone with a master's degree in comparative literature become one of the most acclaimed jazz and American Songbook singers in the world? Join JazzTalk host Todd Williams as he chats with Stacey Kent about the path that led her from childhood piano lessons, to Europe, to a Grammy nomination and album sales in excess of 2 million.
A Conversation with Wynton Marsalis
Wynton Marsalis is an internationally acclaimed musician, composer, bandleader, educator and leading advocate of American culture. He has created and performed an expansive range of music, from quartets to big bands, chamber music ensembles to symphony orchestras and tap dance to ballet, expanding the vocabulary for jazz and classical music with a vital body of work that places him among the world's finest musicians and composers.
A Conversation with Chris Brubeck
Musician and Grammy-nominated composer Chris Brubeck was a member of his late father's Dave Brubeck Quartet for over 20 years. Among other projects, he now plays bass and trombone in the Brubeck Brothers Quartet, with his brother Dan on drums. Chris also performs as a soloist with orchestras and has served as an artist-in-residence with orchestras and college music departments across the United States.
For more information, contact Julia Shildmyer-Heighway at 317.819.3516 or JHeighway@TheCenterPresents.org.