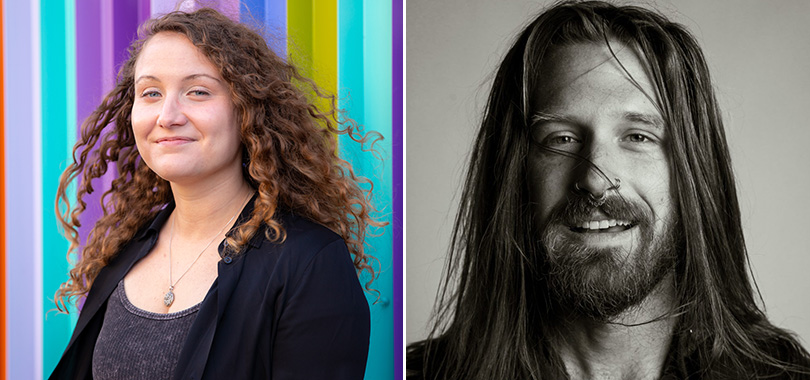 Songwriting: Melody and Lyrics

Spark your songwriting craft and connect with other local artists through this five-week course, Songwriting: Music and Lyrics. Aimed at seasoned writers and fresh voices alike, the course explores the elements of songwriting and provides opportunities for participants to co-write and collaborate with other musicians. Each session will include instruction, songwriting breakout sessions, peer/instructor feedback and an opportunity to share work. The course will culminate with a "songwriters in the round" performance in which each participant will share a song and a personal story about the work. (Participants can choose to perform their own song or have one of the class instructors perform it for them.)
Class: 6-7:30PM Tuesdays, Feb. 6, 13, 20, 27 and March 5
Songwriters in the Round performance: 7-9PM Thursday, March 7
Week 1: Intro to Songwriting
Week 2: Using Sense Data
Week 3: Eliminating Cliches
Week 4: Building Metaphors
Week 5: Day 1 – Final Rehearsal & Feedback; Day 2 – Songwriters in the Round performance
Recommended for participants age 18+ with prior musical knowledge and/or experience. Musical instrument skill is helpful but not required.
About the Instructors
Joshua Powell is singer-songwriter, recording artist and music industry professional from Indianapolis. He serves as adjunct professor of music business at Anderson University, has been a guest lecturer at the Contemporary Music Center in Nashville, and has written articles for CDBaby's DIY Musician Blog. He provides tour consultation for Indie on the Move, hosts concerts as the local lead for Sofar Sounds Indianapolis, and manufactures custom vinyl at Romanus Records. Most recently, he has served as Musician in Residence in Spring Green, Wisconsin, and contributed original music to the award-winning horror film Cannibal Mukbang.
Kristen Bales is a writer, musician, music instructor and poet based in Indianapolis. Active in the local music scene as a songwriter, creator and performer, she is the featured vocalist for the cover band Five After Midnight and soundscape creator for alt-pop musician Addie Kosten. Bales also serves as a board member for Musical Family Tree, contributing to the growth and support of emerging artists. Her poetry has been featured in publications including Beyond Words International Literary Magazine and Aurora: The Allegory Ridge Poetry Anthology. Recognized by Indy Maven in 2022 as one of the "10 Local Women in the Music Scene that You Should Know," Bales works as an education associate at the Center for the Performing Arts.
Cancellation Policy
We understand that schedules change. If you are no longer able to attend the class, please provide at least 14-day notice of cancellation. This allows time to fill your space with another student.  Cancellations made within 14 days of the first day of class will not be refunded.
For more information, contact Julia Shildmyer at 317.819.3516 or JShildmyer@TheCenterPresents.org.