Performances for Schools
The Center for the Performing Arts is proud to provide these live educational programs free of charge to local students and school groups during the 2022-2023 Center Presents Season sponsored by Allied Solutions. 
These multimedia matinee presentations at the Palladium will feature national and international artists and experts, speaking on subjects including science, history, geography and the arts. Available with the presentations are educational resources including supplemental content, classroom activities, discussion topics, study guides and more.
Pricing: $35-$55 FREE!
Make your group reservations now!
For tickets and details, contact:
SchoolPrograms@TheCenterPresents.org
The Center for the Performing Arts
The Palladium
1 Carter Green
Carmel, IN 46032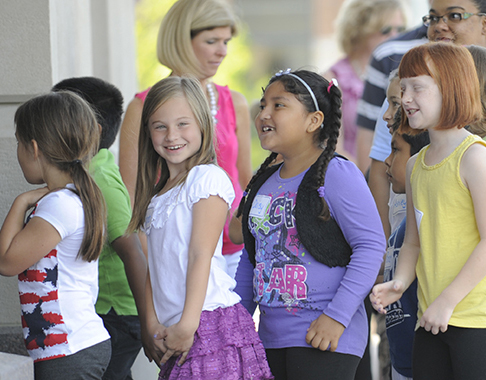 2022-2023 Offerings
All performances take place at the Palladium.
Old Town Family Series
The Queen's Cartoonists
Mon Oct 17 | 10:30AM
The Queen's Cartoonists play music from classic cartoons and contemporary animation, with performances synchronized to video projections of the films to create a concert of classical music and jazz that connects with audiences of all ages. The group's specially designed educational performances include Q&A sessions and opportunities for students to take the stage, interact with the band and try their hands at the musical instruments.
Grades: K-12
Subjects: History, music, art
Length: 60 minutes including Q+A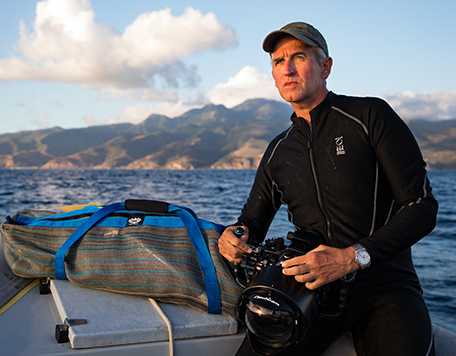 National Geographic Live Series
Brian Skerry: Secrets of the Whales
Tue Nov 15 | 10:30AM
Celebrated National Geographic photographer Brian Skerry has spent nearly four decades exploring and documenting Earth's oceans. For his latest project, he turns his lens to one of the world's most beloved animals to illuminate startling new insights into their lives and culture. Discover the extraordinary communication skills and intricate social structures among four different species of whales — from the international cuisines of orcas to families of beluga whales playing at their "summer resort" — and learn what these majestic creatures can teach us about ourselves and our planet.
Grades: 5-8
Subjects: Paleontology, history, geology, geography, adventure
Length: 60 minutes including Q+A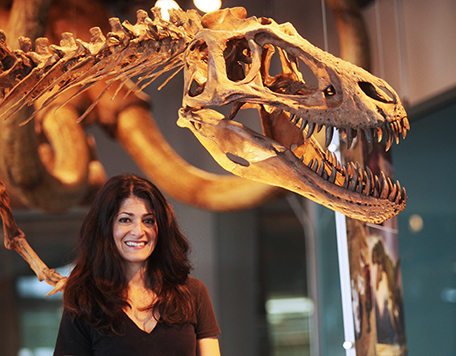 National Geographic Live Series
Lindsay Zanno: T. Rex Rises
Tue Feb 21 | 10:30AM
How did Tyrannosaurus rex become the iconic apex predator of North America 67 million years ago? Paleontologist Dr. Lindsay Zanno is uncovering the answer. Each year she spends several months on expedition, scouring the badlands of western North America in search of clues. Along the way, she has discovered many new species — including some of the earliest predecessors of T. rex. Join Dr. Zanno for a fascinating look at how a global climate crisis during the Cretaceous Period changed the course of evolution for this prehistoric tyrant and its ancestors.
Grades: 5-8
Subjects: Paleontology, history, geology, geography, adventure
Length: 60 minutes including Q+A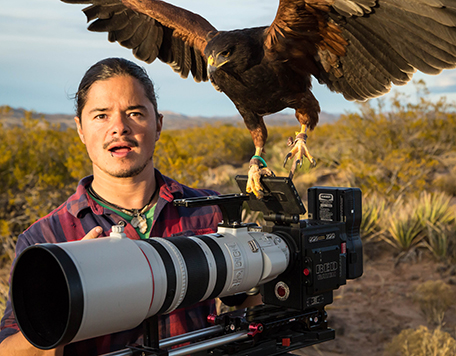 National Geographic Live Series
Filipe DeAndrade: Untamed
Tue Apr 25 | 10:30AM
Wildlife filmmaker and conservationist Filipe DeAndrade, star of Nat Geo WILD's digital series Untamed, gives his unfiltered look at what it's like to come face to face with wild animals, survive extreme environments and make unexpected discoveries. He'll also share a preview of his new documentary, The River and the Wall, which focuses on wildlife along the Mexico/U.S. border.
Grades: 5-8
Subjects: Biology, Ecology, Geography, Storytelling, Photography
Length: 60 minutes including Q+A