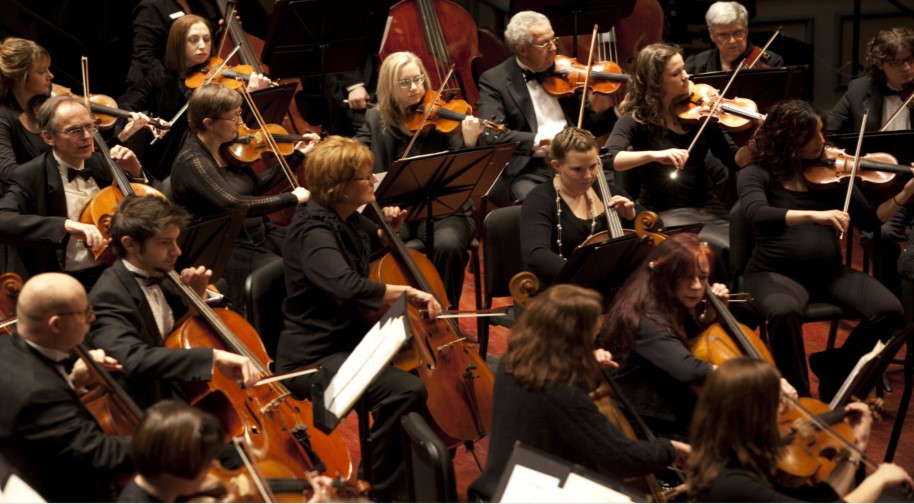 Carmel Symphony Orchestra

The Carmel Symphony Orchestra (CSO), founded in 1975, is the 85-member Resident Orchestra at the Palladium at the Center for the Performing Arts in Carmel, Indiana. The Carmel Symphony is a family-friendly orchestra presenting an annual subscription concert series, each programmed to provide an eclectic mix of repertoire, and is committed to enhancing our community's quality of life through creative, artistically excellent performances and educational experiences for diverse audiences of all ages. 

The Carmel Symphony Orchestra values and maintains a strong educational presence in the community through these initiatives: The Family Fun! concert where children are invited onstage to watch as the musicians play, and then afterwards can try out their favorite instruments at a "Musical Petting Zoo." The Sounds Exciting! concerts when middle-school students are engaged through this interactive experience, and thus encouraged to join their school orchestra or band programs. And finally, the CSO's Young Artist Concerto Competition is held annually for student musicians (through high school) who live in Indiana. The winner receives a cash award and performs onstage with the full orchestra. Whether "Classical" or "Pops," the Carmel Symphony aims to perform in a relaxed and welcoming atmosphere. And above all, the CSO believes that "Music has the power to change lives."