Songbook Exhibit Gallery
Visit the Songbook Exhibit Gallery
The Songbook Exhibit Gallery welcomes visitors Monday through Friday 10:00 am - 4:00 pm to explore our current exhibition. The Gallery is also open one hour prior to select Center Presents performances. 
To visit us, please enter the west entrance of the Palladium on 3rd Ave and let a Fifth Third Bank Box Office representative know you would like to tour the Songbook Exhibit Gallery. Admission is free and tour groups are welcome.
If you would like to schedule a tour with your group, please email Info@TheSongbook.org or call 317.844.2251 to speak to our staff.
The Songbook Exhibit Gallery is located on the Gallery level of the Palladium- please use the elevator in the West Lobby of the Palladium (adjacent to the Fifth Third Bank Box Office) when you arrive. 
Current Exhibit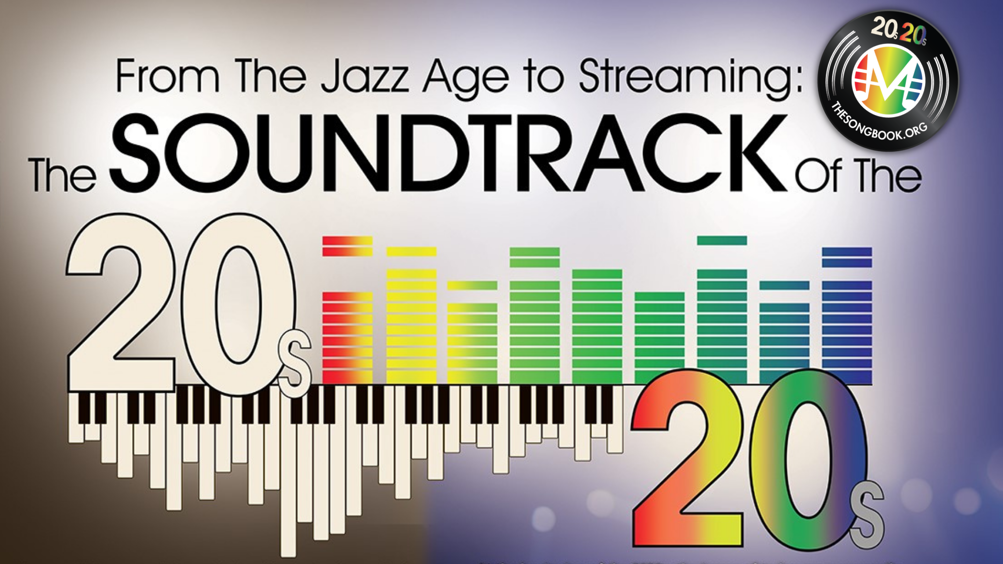 From the Jazz Age to Streaming: The Soundtrack of the 20s-20s juxtaposes the popular music and pop culture of the 1920s and the 2020s in terms of how music has been recorded, marketed, purchased and experienced and how the music has reflected the social disparities and other trends of its time.
Visitors can look forward to learning about featured artists from Louis Armstrong and Cole Porter to Taylor Swift and Lizzo, viewing "Over the Rainbow" composer Harlen Arlen's personal piano, and engaging with interactive touchscreens to experience the music of the two decades.
Explore this exhibit online on the Songbook Foundation's website.