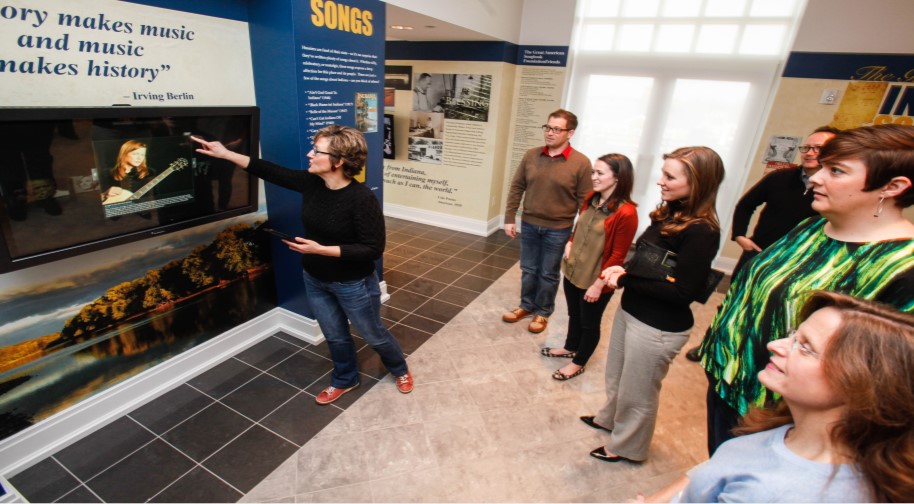 Songbook Exhibit Gallery
Visit the Songbook Exhibit Gallery
The Songbook Exhibit Gallery is open from 10 a.m. to 4 p.m. Monday, through Friday, and one hour prior to all Songbook and Jazz Series events in the Palladium. Please note that there is no admission fee to visit the Songbook Exhibit Gallery; we are open to the public free of charge during the times listed above.
The Songbook Exhibit Gallery is located on the Gallery level of the Palladium- please use the elevator in the West Lobby of the Palladium (adjacent to the Box Office) when you arrive. 
Current Exhibit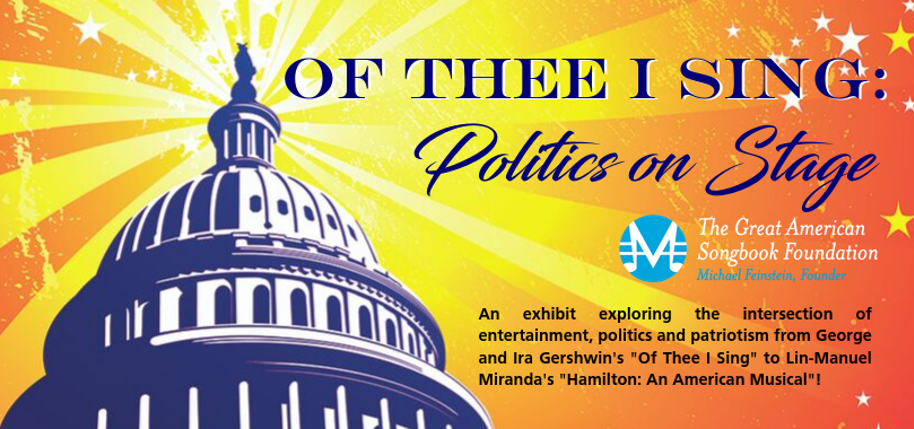 Musical theater in the U.S. has engaged with political topics from its early days. From George and Ira Gershwin's Of Thee I Sing to Lin-Manuel Miranda's Hamilton: An American Musical, the intersection between entertainment, politics, and patriotism presents an emotionally powerful combination for theatergoers. Some shows are overtly political, addressing social and cultural issues with a heavy hand and a strong message. Others have taken a lighter, more humorous approach to the peculiarities of America's history and government. And some have been co-opted or taken on a significance that their authors never intended, due to contemporary events happening far from the lights of Broadway.  
In the exhibit, you will find a few questions that we would like YOU to think about.  In true democratic fashion, we hope you will offer your opinion and join the conversation.
Explore Of Thee I Sing: Politics on Stage online on the Songbook Foundation's website.