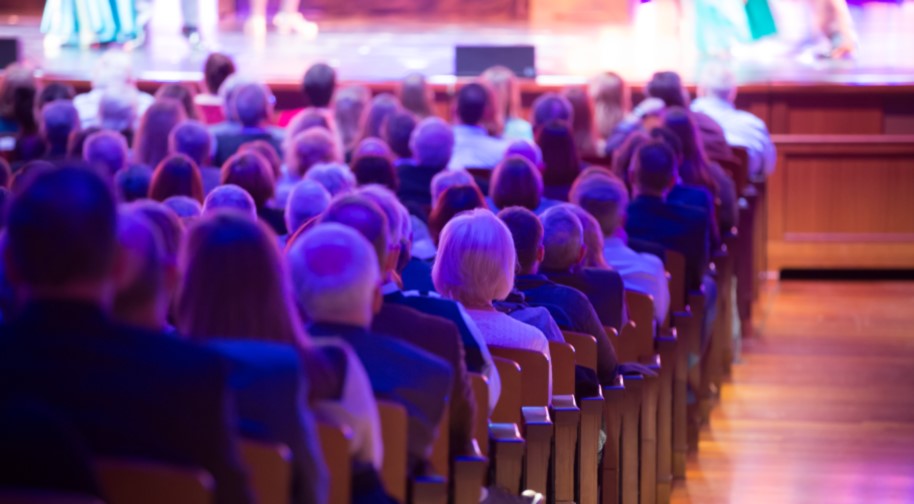 Corporate Partnership Opportunities
7 Reasons to Partner with the Center
Be memorable. Your clients will always remember their first time experiencing a performance in the Palladium, and they will have you to thank for it! We redefine corporate hospitality with private meet and greets with performers, box suite seating or unique events in our breathtaking facilities. 

2. Enhance your community. The arts are essential to the health and vitality of our community. They enhance community development, create jobs, attract new businesses, draw tourism dollars and create an environment that attracts skilled and educated workers. 

3. Have it your way. We offer customized partnership agreements with flexible payment plans to meet your hospitality and marketing needs. 

4. Engage employees. The Center's exciting variety of entertainment offerings will easily satisfy the diverse interests of your employees. Plus, employees of sponsors receive discounts on tickets, and happier employees make for a happier workplace. 

5. Promote innovation. The arts create an environment that blends backgrounds, ethnicities, and cultures. Celebrating the arts lets people inside and outside your company know that you value and promote innovative thinking and creative culture. 

6. Keep it simple. Our experienced staff is dedicated to making your experience valuable, impactful and simple. We will assist you every step of the way with planning an event, fulfilling special ticket requests or creating a unique promotional experience for the audience. 

7. Write it off. The Center is a 501(c)3 non-profit organization. Most sponsorships and donations are tax-deductible to the extent of the law.
Corporate partnerships available with customized packages offering the below opportunities and other specialized options:
Recognition as sponsor of a performance, including name/logo in performance promotional materials, stage announcements, lobby banners, website, etc.
Advertisement in the program book
Access to Brham Founders Club intermission donor receptions
Opportunity to meet guest artists
Opportunity to host a display table in the lobby or conduct other unique promotions
Discount on single-ticket purchases for employees on Center Presents performances
Personal event planning and ticket concierge services
Discount on rental of one of the Center's unique event spaces
Name recognition in the Center's donor listing including the program book, Annual Report and 

website

.
Invitations to Corporate Connect networking receptions and donor events.
Questions? Please contact:
Lindsay Fish, Director of Partnership Development