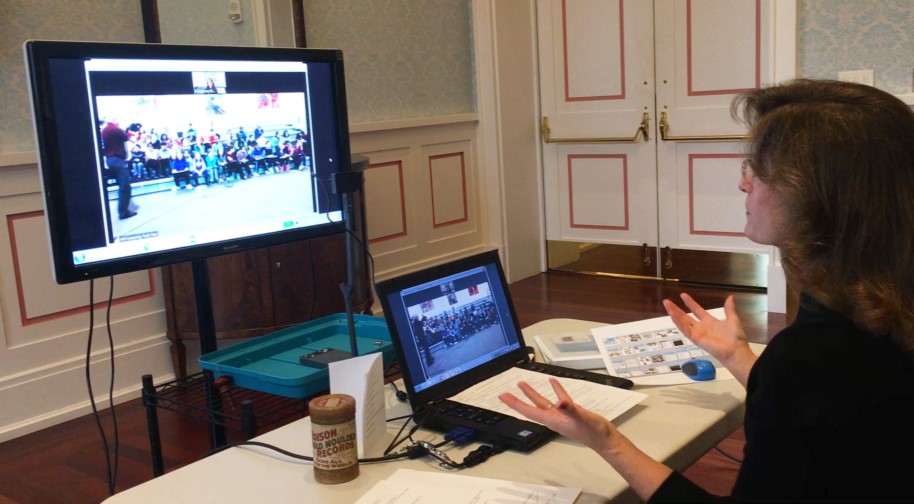 Musical Images of Indiana Videoconference
During this live, interactive videoconference, students actively engage in an examination of songs about Indiana and by Hoosier songwriters from the 19th Century to present. What geographic regions of Indiana have been emphasized and why? How do lyricists incorporate the use of metaphor, simile, and hyperbole to strengthen their song? The program aligns to 4th grade IDOE standards for Language Arts, Social Studies, and Music.
This program is available, free of charge, to any school in Indiana.