From Brazil to the World
10/27/2022 12AM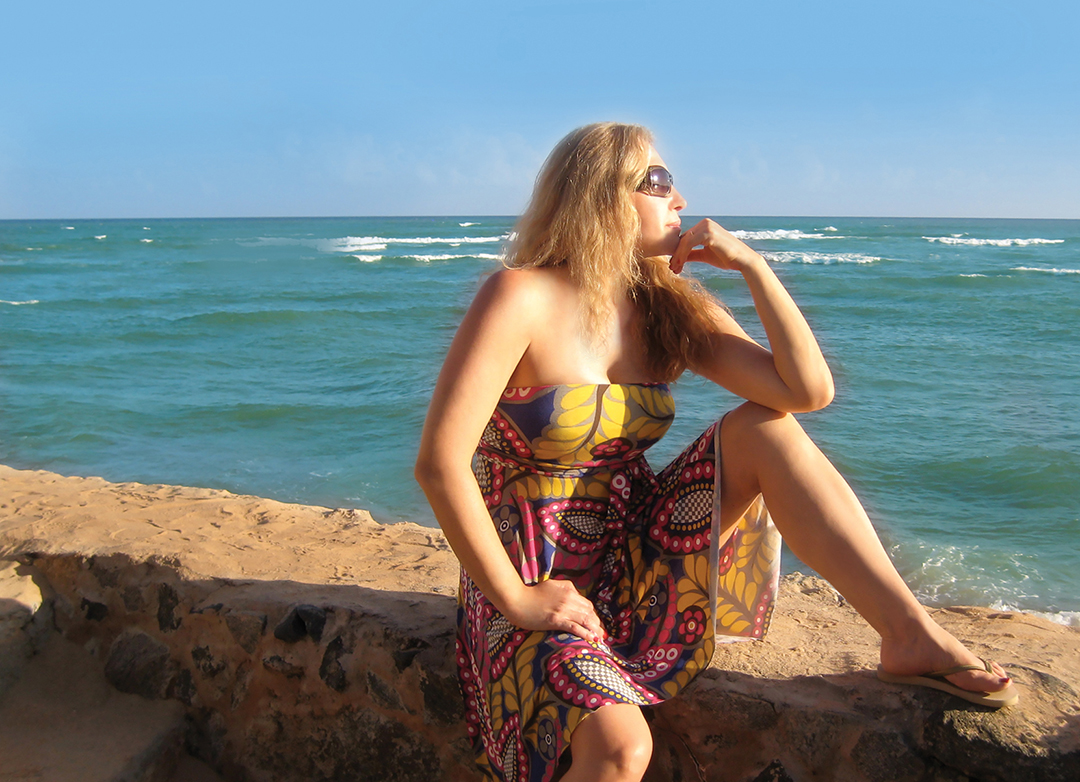 Eliane Elias' 2021 album "Mirror Mirror," is a collection of piano duets with two of her heroes: Cuban pianist Chucho Valdés and American jazz legend Chick Corea. Earlier this year, the record claimed the Grammy for Best Latin Jazz Album, and in September it was nominated as Best Jazz Album in the Latin Grammy Awards.
Pianist-vocalist Eliane Elias follows her roots to the top of the jazz scene
See her live Nov. 20 at the Palladium!
By Scott Hall
Eliane Elias was born in the right place at the right time. The evidence is clear in her long and ongoing rise as a multi-Grammy-winning jazz pianist, vocalist and composer.
As a child piano prodigy in 1960s São Paulo, Elias grew up listening to her mother's American jazz records. Meanwhile, the local airwaves carried the sounds and sights of Brazilian musical traditions, especially an offshoot of samba that came to be known as bossa nova – a "new style" with a distinctive syncopated beat.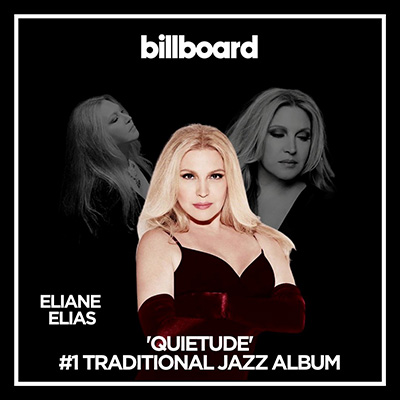 "When I was 5 years old, they had some TV programs where composers would be breaking their songs, interpreters were singing the bossa nova," she recalls, on a day spent juggling phone interviews after her most recent Grammy nomination. "So, it was a great time to grow up because of that mix of jazz happening at home, and the Brazilian music, the richness of that music that was being played, was everywhere, on TV and the radio."
When those worlds intersected, they spawned a global music phenomenon that still stands as an instant signifier of tropical tranquility and sexy sophistication. Bossa nova broke worldwide with the 1964 album Getz/Gilberto by American cool jazz saxophonist Stan Getz and Brazilian guitarist João Gilberto. It was the first jazz release to win the Grammy Award for Album of the Year, and its three other Grammys included Record of the Year for the hit single "The Girl from Ipanema," which has since become one of the most recorded songs of all time. "Ipanema" is one of many Latin jazz standards written by composer Antônio Carlos Jobim and lyricist Vinicius de Moraes, generally considered bossa nova's premier songwriting team.
Both men, now deceased, were among Elias' greatest mentors. She toured with Moraes in her teen years, and in the mid-'90s, Jobim asked her to fill in when he was too ill to play piano on a tribute album of his songs by jazz saxophonist Joe Henderson.
"We did have a beautiful relationship," Elias says of these elders. "For me, it was great, because it was like learning and sharing the bossa nova with the creators of this music."
She pays tribute to this key influence with her brand-new, 31st album, Quietude, on which her sultry vocals – in Portuguese, of course – are accompanied more often by a gently plucked nylon-stringed guitar than by her virtuosic piano work. The album hit No. 1 on Billboard's Traditional Jazz Albums chart.
"There's something very special about voice and guitar together," she says. "I feel very strongly about what we did and the music we were able to capture and really represent the music of Brazil, the bossa nova, the intimacy of that. The affinity with the guitar and the syncopation that we got into, the arranging – I'm very happy with it, and I hope people feel as good as we're feeling about it."
So, what is it that makes the bossa nova vibe so iconic?
After pointing out the challenging nature of the question, Elias gives it a try. She notes that, for many listeners, the Portuguese language is a key component, being a naturally poetic tongue with "soft consonants and delicate vowels."
But it's also clear that the whole exceeds the sum of the parts.
"The music is romantic, the melodies are beautiful, the harmonies of the bossa nova were always very beautifully written, in a certain way, almost like some of the American jazz (standards)," she says. "The combination – the harmony, the melody, the rhythm, the sound of the language – I think was captivating to everyone, to Brazilians and people who had a chance to hear it anywhere in the world."
Right now, Elias is in the spotlight for her 2021 album Mirror Mirror, a collection of piano duets with two of her heroes: Cuban pianist Chucho Valdés and American jazz legend Chick Corea. Earlier this year, the record claimed the Grammy for Best Latin Jazz Album, and in September it was nominated as Best Jazz Album in the Latin Grammy Awards.
The project was a long-awaited dream for Elias, and the critical response is gratifying.
"It's such a very special album, and very rare that someone wins a Grammy and then the Latin Grammy nomination," she says. "Everything happened so wonderfully. … the recording and what we captured musically together."
Sadly, the session was one of Corea's last. He was diagnosed with cancer and died just months later in February 2021.
"He didn't seem ill at all – that's what's so incredible," Elias says. "In fact, we recorded in the afternoon, and when we finished, he walked from 54th Street to Third Street, where the Blue Note nightclub is in New York, to go play two shows. He was taking great care of himself. He was a vegetarian and he lost a lot of weight.
"I was so immersed in what we were doing (completing the album), when the news came, I was very shocked. I had no idea."
Both of Elias' latest albums reflect her Latin jazz roots, but her vast catalog covers a broad spectrum of styles that can fit under the jazz umbrella. She tries to cover the full range in her current performances, which feature plenty of on-the-spot interplay with her rhythm section: acclaimed Brazilian drummer Rafael Barata and veteran jazz bassist Marc Johnson, her husband and longtime musical collaborator.
"It's a feel-good concert," she says. "Our show is going to have some of the great Brazilian standards, some music from Quietude, but also things that I've done throughout my career.
"People seem to leave feeling really happy."
Eliane Elias
with special guest John Alvarado
Sunday, Nov. 20, at 7 p.m.
The Palladium