Connecting through music
12/1/2022 12AM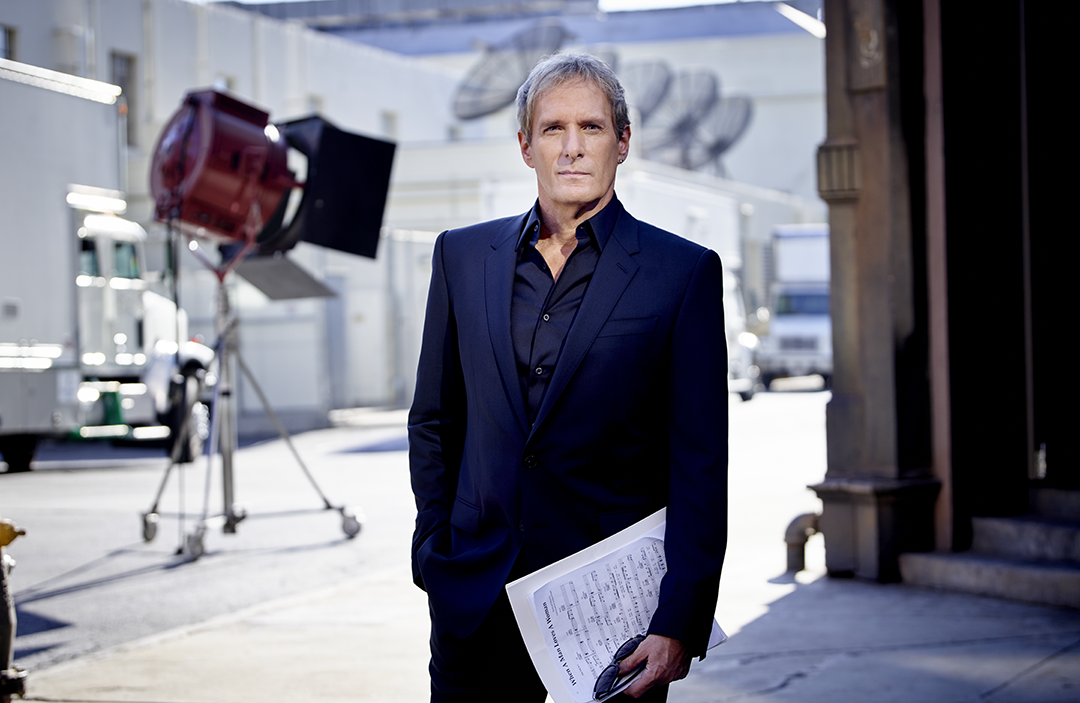 Grammy winner Michael Bolton will bring his "Greatest Hits & Holiday Favorites" program to the Palladium on Dec. 13.
Michael Bolton keeps "finding ways to move people"
By Scott Hall
Music fans have a range of opinions about Michael Bolton, but his success is undeniable. The singer-songwriter and humanitarian has sold more than 65 million albums and singles worldwide and continues to tour the world yearly – aside from that little pandemic lockdown thing – all while writing and recording for projects that span music, film, television and other branded entertainment.
During a half-century in the music business, Bolton has sent nine studio albums to the Top 10, charted nine No. 1 singles, landed four Grammy nominations and two wins for Best Pop Male Vocal Performance, and won six American Music Awards and over 24 BMI and ASCAP Awards, including Songwriter of the Year.
In advance of his Dec. 13 holiday-themed return to the Palladium, Bolton agreed to field a few questions from the Center for the Performing Arts.
CPA: Your most recent album is A Symphony of Hits. Can you briefly explain the concept and why that project was important to you?
MB: It was always my dream to record the greatest hits with a symphony orchestra. I've always loved performing live with an orchestra and wanted to bring that incredible sonic experience to the recorded format as well, so hopefully it can fill people's homes or cars or wherever they may listen. The arrangements created for 60 musicians truly bring these beloved songs to life in a new way that I believe is layered with powerful emotion. For me it's all about finding ways to move people deeply.
It sounds like you have a new album in the works. What can you tell us about that?
My new body of music started to take shape during the pandemic, when I was pretty much stuck at home after all our shows around the world were canceled due to Covid-19. I had to find a way to continue expressing myself creatively and putting music into the world. This time, as troubling as it was, allowed me to go inside myself and reconnect with the songwriting that first built my career. I was also able to connect with some new songwriters, producers and artists to explore new genres and styles. I am very excited to start sharing the music very soon and announce some exciting collaborations!
You have explored so many styles of music over the course of your career. Is there a common thread that defines Michael Bolton as an artist?
Yes, I would say definitely. Starting as a kid, when I was exposed to all kinds of different music from the Beatles and the Stones to Motown and the Paul Butterfield Blues Band. As a singer, I am very attracted to powerful melodies, which carry the emotion of a song, and those can be found in opera, R&B, pop, rock, blues, country, anywhere. Whether the emotion is feel-good or heartbreak, any genre of music has the potential to carry a universal message that connects on a personal level.
You seem to have a special affinity for Motown, '60s soul/R&B in general, and even the city of Detroit itself – where does that come from?
I have fond memories of being a kid and hearing Motown on the radio. It was just great music, and then later I came to better understand what it represented socially. My dad was involved in local politics and involved in civil rights and we grew up supporting racial equality. Marvin Gaye is one of my greatest influences as an artist.
What other influences have been important in your formation as an artist? Hard rock was clearly important to you at some point.
Hard rock was more something I was part of as the band Blackjack, but I would discover my true sound through the then-head of Columbia Records, who urged me to keep the songwriting demos I had been giving away to other artists and record them myself. That's when my career took off. That advice was everything for me.
Has your approach to singing or song interpretation evolved in any particular way over the years?
I think, as you gain more life experience, you inevitably lend some kind of different energy to the way you approach things, and the meaning of a song may evolve for you. But I tend to stay true to the melody, whether it's my own or especially someone else's — I try to honor the original intent of the composition while connecting to it in a personal way. That's how I approach all music.
Is there anything new you'd like to share about the Michael Bolton Charities? Why is domestic violence such an important cause for you?
My commitment to helping victims of domestic violence developed from an investigation of local shelters, where I was initially looking at homelessness. As a struggling musician trying to provide for a family of five, I came far too near eviction and vowed, if I ever saw success, I would try to do something to help families facing homelessness. But what we discovered in the shelters wasn't necessarily a socio-economic issue but the result of an epidemic of domestic violence forcing women and their children into hiding. That's when I knew, especially coming from a male stance, I had to do something to bring this issue to light and find resources to help these women and children at risk.
How does it feel to cross over from musical success to wider celebrity recognition in the culture, such as the People magazine "Sexiest Man" rankings and things of that sort? Was it wonderful, distracting, annoying, a mixed bag … ?
Celebrity recognition is something you have very little control over, and to a certain extent you have to surrender and just do what you love to do and stay honest while you have fun doing it. Comedy has always been a big part of my life, and being able to explore that and have people enjoy it has been a real joy. Of course, the primary for me is always connecting to people through music.
I believe you've performed three times at our main venue, the Palladium – 2012, 2015 and 2017, which was also a holiday show. "Greatest Hits & Holiday Favorites" is a fairly clear description, but is there anything you'd care to add about the set list or the band lineup?
I feel so grateful to have one of the best bands around, and being able to deliver the hits while adjusting our performance to each audience is part of what I believe makes for a great live show.
Do you have any particular recollections about playing our house or previous visits to Carmel/Indianapolis?
Despite all the hundreds of venues I've played around the world, something interesting happens when I arrive to a venue I've enjoyed playing before and that is — backstage I get a kind of flood of familiarity and comfort in the place which brings on a warm emotion that I carry into the audience. That's the feeling I get when I return to your performing arts center.
KRIEG DEVAULT HOLIDAY SERIES
Michael Bolton: Greatest Hits & Holiday Favorites
Tuesday, Dec. 13, at 7:30PM
The Palladium