Tribute to a Legend
4/4/2023 12AM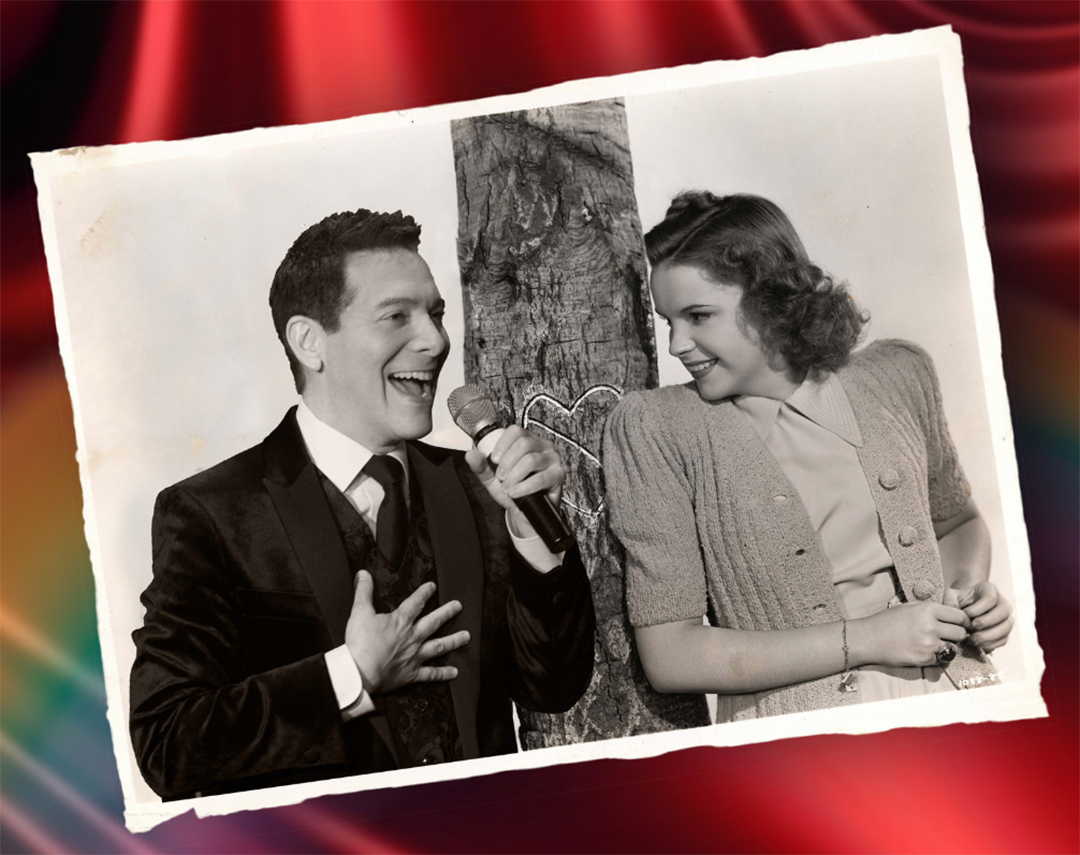 Michael Feinstein, a longtime friend of Judy Garland's family, had access to rare recordings, images and film clips in assembling his new multimedia production, "Get Happy: Michael Feinstein Celebrates the Judy Garland Centennial," coming April 29 to the Palladium.
Honoring Judy Garland is a labor of love for Michael Feinstein
This story appears in the April-June issue of Applause, the Center's program magazine.
By Scott Hall
As the centennial of Judy Garland's birth was approaching, Michael Feinstein thought about how he might pay tribute to someone "so uniquely gifted and truly iconic," an artist who "changed the fundamental face of the American musical film."
His initial thought was to produce a show featuring female singers, but a longtime friend suggested otherwise.
"It is only because of the encouragement of Liza that I moved forward in putting the program together," Feinstein says, referring of course to Garland's EGOT-winning daughter Liza Minnelli. "Ironically, perhaps, it worked out to my advantage to be a man singing the songs associated with Judy Garland, because there is less of a comparison in the performances, and that freed me to be able to interpret the songs in my own way."
The result is Get Happy: Michael Feinstein Celebrates the Judy Garland Centennial, a multimedia production already earning rave reviews and coming April 29 to the Palladium at the Center for the Performing Arts, where Feinstein remains the founding Artistic Director.
Minnelli served as executive producer and played a crucial role in developing the show, Feinstein said, making family archives available and suggesting songs to include, how to interpret them and how to construct the program. Another key collaborator was historian John Fricke, author of multiple books about Garland and her best-known acting vehicle, The Wizard of Oz. Ultimately, Feinstein gained access to more than 7,000 photographs as well as home movies and graphic memorabilia that are projected onstage to make the program "a very rich feast for the eyes, as well as, hopefully, for the ears."
One special moment in the show hinges on a remarkable chance discovery made by Feinstein himself.
After the success of Wizard, he says, Garland bought a mansion in Los Angeles as well as a home recording machine, which she reportedly enjoyed using, though for many years the whereabouts of any recordings were unknown. At one point, Feinstein had an opportunity to tour the home.
"I leaned against a wall that turned out to be a fake wall, and like some sort of film-noir detective story, the wall moved and opened, and there was a hidden cache of home recordings, which I was able to bring home," he recalls. "When I put them on my archival turntable that can play old records, there was the voice of 19-year-old Judy Garland coming out of those dusty grooves."
One of those dusty grooves carried an a cappella rendition of "I'll Be Seeing You," a wartime hit that Garland – perhaps surprisingly – was never known to have performed in public. In the new show, Feinstein accompanies on piano as the long-lost recording plays, a moment he describes as "a great thrill."


"She had the gift of being an extraordinary singer, a superb dancer and a fine actress, and she always dazzled her coworkers with her ability to assimilate and express vulnerability and the human condition in such an honest and clear fashion," he says of Garland, who died in 1969 at age 47. "The show is one that celebrates her talent, her art, her taste in music, her point of view about life, and is filled with humor and anecdotes and tells a story that focuses on the triumphs of her life and the reasons that we still love her and celebrate her.
"There is a tendency to perceive certain legendary celebrities as tragic, and Judy Garland certainly is perceived that way, as is Marilyn Monroe or Billie Holiday and so many others. However, I see her life as triumphant in the sense that she brought to the world such light and joy and hope and transformative power through her songs. That was the thing that kept her going. It was what made her tick."
Another recent Feinstein project also involved a major role for Minnelli. The 2022 album Gershwin Country is a collection of songs by George and Ira Gershwin performed as duets between Feinstein and a parade of country stars, including Dolly Parton, Brad Paisley, Alison Krauss, Vince Gill and Rosanne Cash. Minnelli, the goddaughter of Feinstein's mentor Ira Gershwin, served as executive producer.
"She grew up with the Gershwin songs and was instrumental in making suggestions for casting, the different duets," he says. "I must say this is my favorite album of all the recordings I've ever made, and that's not something that I say flippantly."
Meanwhile, Feinstein continues to be the famous face and biggest champion of the Great American Songbook Foundation, the organization he founded in 2007 to preserve the history and celebrate the creators of timeless popular music.
In the years since, the Carmel-based Songbook Foundation has built a strong reputation through its massive and growing Songbook Library & Archives, the Songbook Hall of Fame and the annual Songbook Academy® summer music intensive for top high school performers.
Currently, the Foundation, a Cultural Affiliate of the Los Angeles-based Grammy Museum®, is extending its reach through its third annual international symposium for music scholars in May and ongoing preparations to establish a Great American Songbook Hall of Fame Museum, a project now in the site-selection phase after years of planning.
"We have grown by leaps and bounds in the last decade, and I am humbled by the support that we have received through the years," Feinstein says. "The museum is something that will fulfill a particular need for the preservation of this music ... and I hope it will be a place of gathering for the celebration of all different kinds of music and will inspire new generations as they discover the classic songs of our American heritage."