Usher Spotlight: Dorothy Conley
7/20/2020 12AM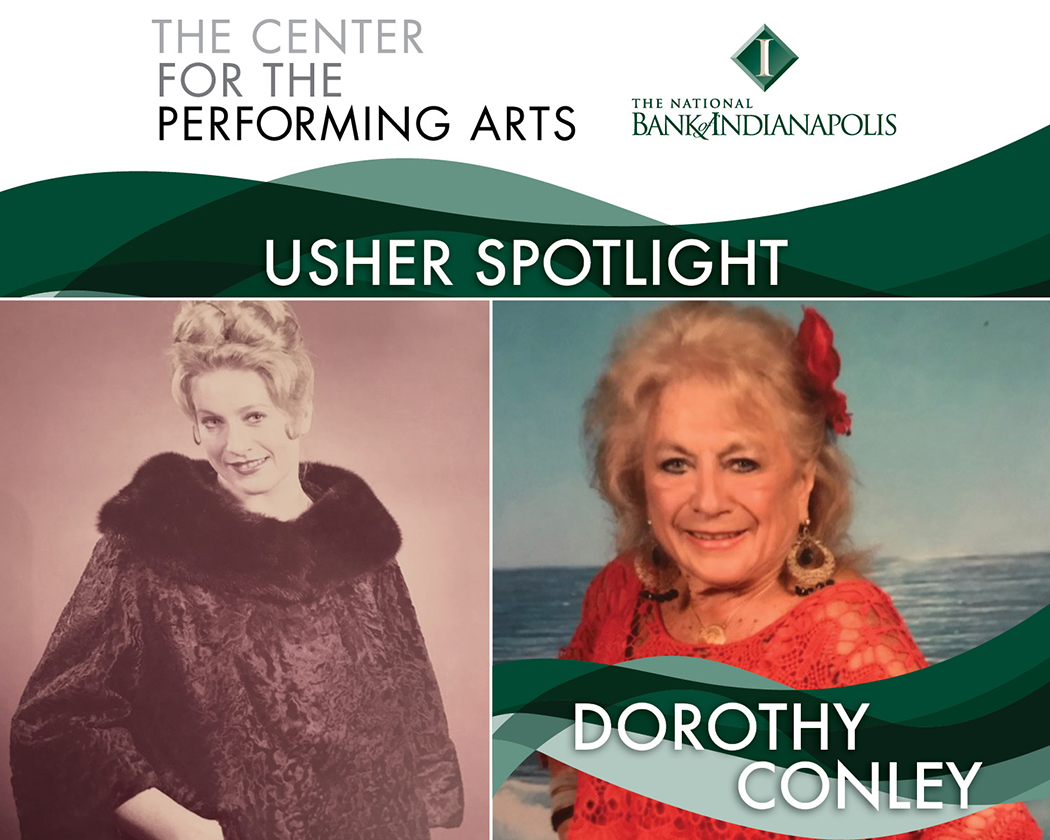 The Center's Usher Corps is sponsored by The National Bank of Indianapolis.
Hi, Dorothy! Tell us about yourself.
My interests include interior design, fashion, entertaining, gardening, world travel, boating, dancing, music and enjoying my family and friends! High on my list is volunteerism, and the Palladium is very special, as are all the friendships I have made.
When deciding how you wanted to serve the community through volunteerism, what made you choose the Center to dedicate your service?
Why I chose the Center? It is the jewel of Carmel. I am proud to be part of this epic cultural center showcasing talented artists.
What do you enjoy most about serving as a volunteer at the Center?
The smiles and joy on our patrons' faces, and the accolades from our artists when performing, are very impressive.
What is your favorite performance that you've ever seen at the Center? What made the experience so special?
There are so many, but seeing Johnny Mathis and hearing him sing "Chances Are" and "Wonderful, Wonderful" reminded me of a girls' trip a long time ago. Seeing Tony Bennett perform the final song in his performance, sans a microphone. Cannot forget Michael Feinstein, at the heart and soul of the Center.
Can you share an example of a moment where one of your fellow volunteers inspired you with their service to a patron during a performance at the Center?
Sharon Holyoak (the Center's volunteer coordinator), with her infectious smile and her desire to keep the volunteers happy, makes the Center a great place to volunteer, make lifelong friendship and create memories.