Usher Spotlight: John and Pat Wolfert
5/7/2020 12AM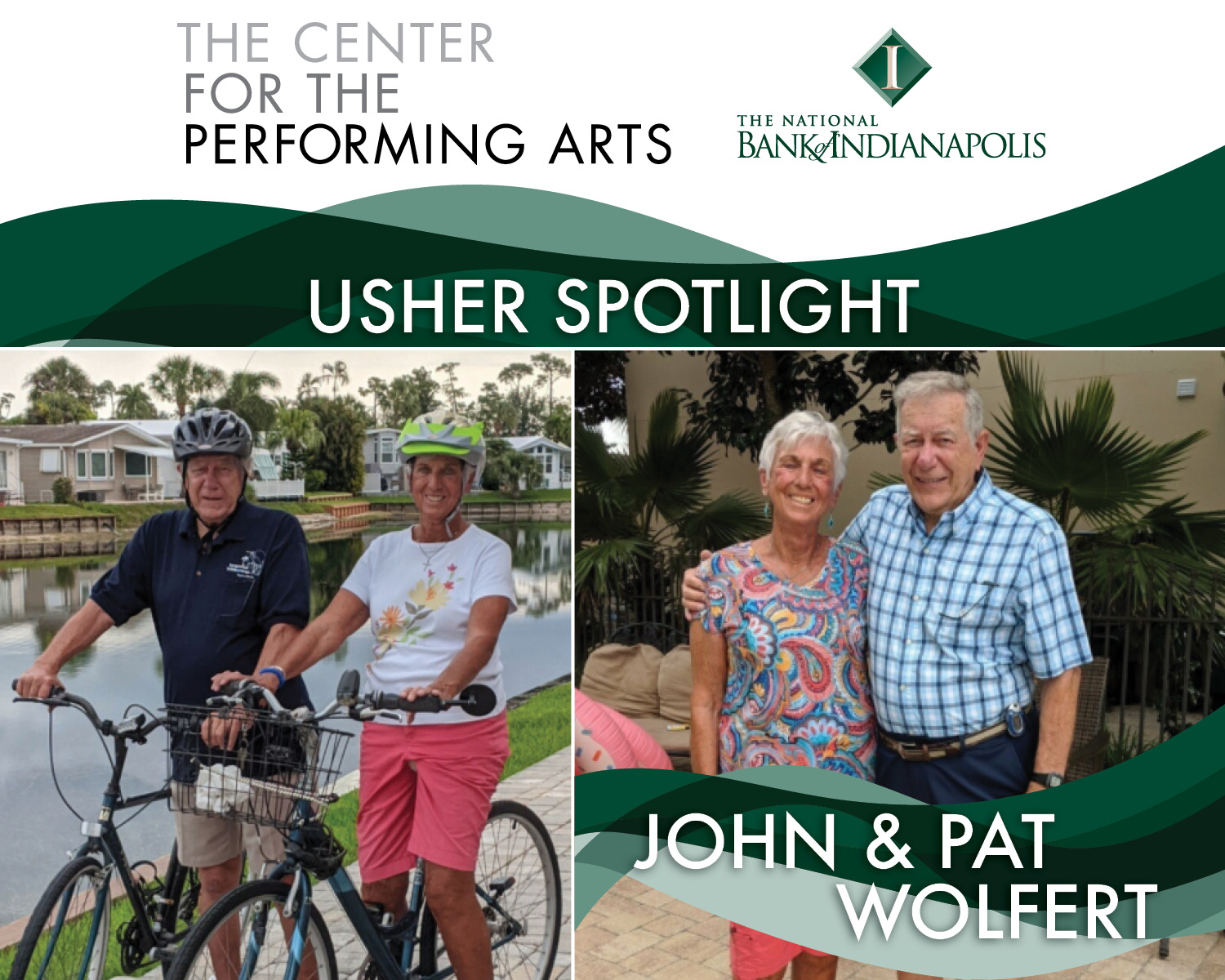 The Center's Usher Corps is sponsored by The National Bank of Indianapolis.
Hi, Pat! Tell us about you and John.
John and I have been ushering at the Palladium ever since its opening. We have been married 59 years and have four children, 12 grandchildren, and one great-grandson. We live at the retirement community called the Barrington of Carmel for six months, and the other 6 in Naples, Florida. We enjoy walking, biking, reading and playing euchre. I also enjoy tennis, pickleball and water aerobics as well as many church activities. Ushering at the Palladium has been a real plus in our lives!
When deciding how you wanted to serve the community through volunteerism, what made you choose the Center to dedicate your service?
We already were volunteering at IRT and the Athenaeum and other downtown venues, and we thought it would be so cool to volunteer for something just a few blocks from where we live!
What do you enjoy most about serving as a volunteer at the Center?
We love seeing the various shows and like the feeling of closeness with the other volunteers.
What is your favorite performance that you've ever seen at the Center? What made the experience so special?
We really liked the (Songbook Academy) high school competition, with talented singers from all over the county. So refreshing seeing so much talent in young people.
Can you share an example of a moment where one of your fellow volunteers inspired you with their service to a patron during a performance at the Center?
Several of the volunteers have inspired us, as we have watched their dedication in times of need to come in at a moment's notice!