Usher Spotlight: Laurie Sachtleben
7/7/2020 12AM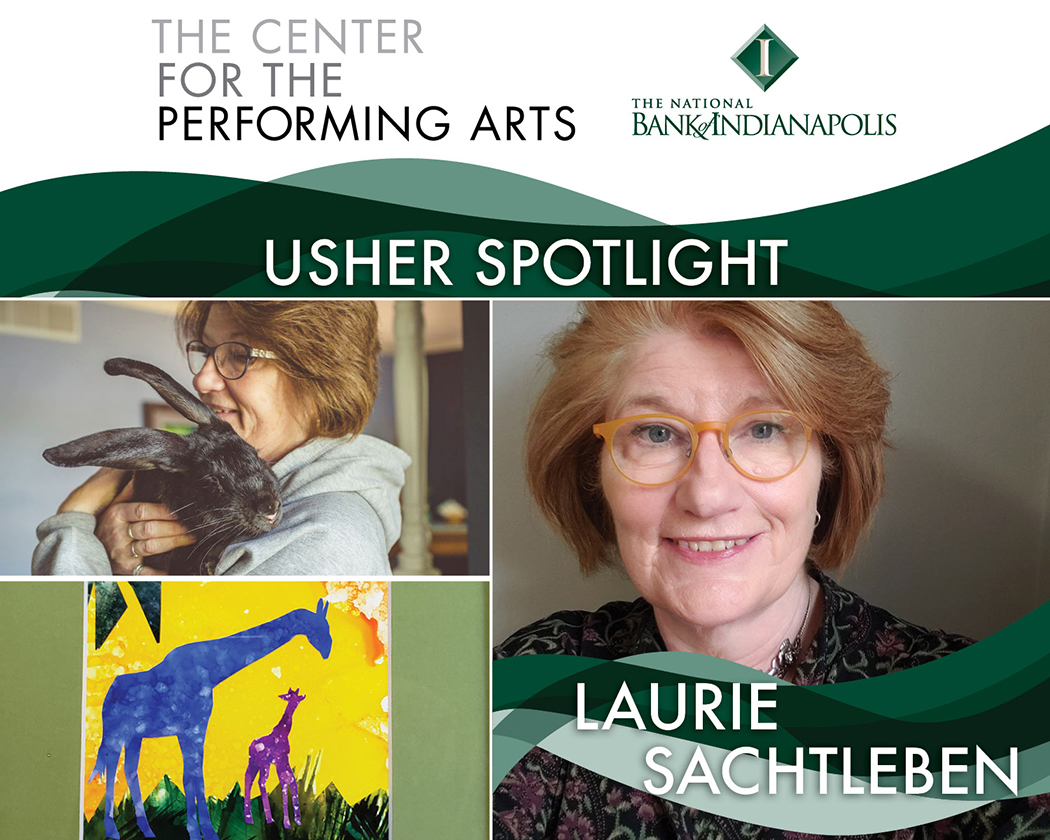 The Center's Usher Corps is sponsored by The National Bank of Indianapolis.
Hi, Laurie! Tell us a bit about you.
After taking early retirement from Eli Lilly and Company, I'm gladly focusing my time and energy on volunteering for causes that are important to me, including WFYI public TV/radio, the Indianapolis Zoo, and — of course — the Center for the Performing Arts. My No. 1 passion is animal welfare, and I volunteer with several local rescue groups. I also dabble in art, and my favorite subject is wildlife of all sorts.
When deciding how you wanted to serve the community through volunteerism, what made you choose the Center to dedicate your service? 
I always have enjoyed performances at various Center venues; I especially love the Indiana Wind Symphony. So being part of the behind-the-scenes crew that makes every performance a success was a big motivator. In addition, I liked the idea of a volunteer job with a simple job description: You show up, you help people, you create a good experience, you go home. I am involved in other volunteer activities (including animal rescue) that are more physically and emotionally demanding, so I liked the idea of having a volunteer gig that was simple and straightforward.
What do you enjoy most about serving as a volunteer at the Center? 
I sure enjoy the varied performances I get to see. In addition, I love it when directors, maestros or performers come down before the show to thank the ushers for our efforts. That always makes me feel wonderful.
What is your favorite performance that you've seen at the Center? What made the experience so special?
Before I started ushering, maybe about 6-7 years ago, I saw a performance of Cabaret at the Studio. It was very true to Sam Mendes's vision, and it was beautifully done. I had a great seat and loved every minute of the performance.
Can you share an example of a moment when one of your fellow volunteers inspired you with their service to a patron during a performance at the Center?
I don't have a specific example, but I'm often impressed with how kind our ushers are to elderly and physically impaired patrons. TBH, we're nice to everyone!