Announcing the 2019-20 Center Presents Season
5/14/2019 12AM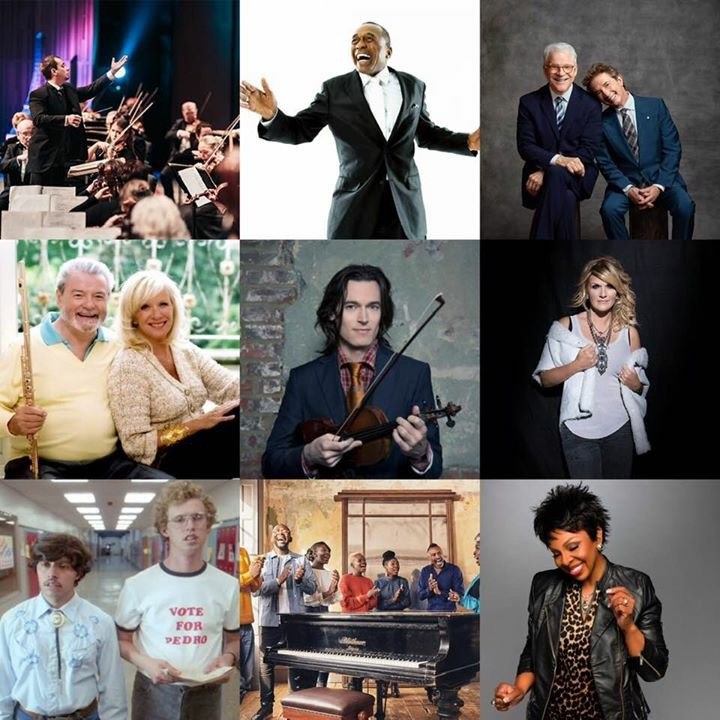 Schedule offers pop, rock, country, classical, jazz, family fun and more

Series subscriptions on sale now at TheCenterPresents.org or by phone at (317) 843-3800
CARMEL, IN – The Center for the Performing Arts will span the spectrum in its upcoming 2019-20 Center Presents Season sponsored by Allied Solutions, kicking off with more than 40 concerts and other events – including some new concepts – and promising more to come.
Musical highlights include Songbook Series evenings with Johnny Mathis, Rita Moreno, Ben Vereen and Michael Feinstein; a joint appearance by Mary Chapin Carpenter and Shawn Colvin; return visits from soul diva Gladys Knight and country star Trisha Yearwood; jazz from the Brubeck Brothers, Snarky Puppy violinist Zach Brock and the Jazz at Lincoln Center Orchestra with Wynton Marsalis; and classical sounds from the cutting-edge COLLECTIF9 and premier flute duo Sir James and Lady Galway.
For "something completely different," Monty Python's John Cleese will share hilarious anecdotes and observations in quintessential British style, and comedy legends Steve Martin and Martin Short will bring a band of top-notch bluegrass pickers to back their buddy act. Piaf! The Show is an acclaimed multimedia tribute to France's greatest popular singer. And Napoleon Dynamite stars Jon Heder and Efren Ramirez will conduct a live Q&A after a screening of the cult classic on the Center's new HD video system.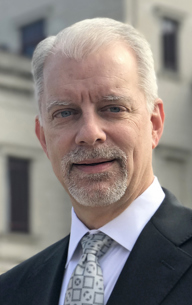 President/CEO Jeffrey C. McDermott said the new season builds on the success of the 2018-19 schedule, which has seen 11 sold-out performances at the Palladium and first-time patrons accounting for 50 percent of ticket purchases. The current Center Presents season closes May 29 with neo-soul singer-songwriter India.Arie.
"We've done our best to craft a new season that everyone in the community can enjoy," McDermott said. "In terms of the quality, the variety and the sheer scope of this lineup, I think we will surpass expectations and provide some amazing experiences for the people of Central Indiana."
Also new this year is the multi-genre Encore Series, with artists to be announced throughout the season. Due to the nature of concert booking cycles, McDermott said, these added performances tend to feature bigger names from the fields of pop, rock, country and comedy.
Subscription packages for the Center's Classical, Jazz and Songbook Series are on sale now, offering up to 20 percent savings from the regular ticket price, among other perks. Create Your Own Series packages offer similar benefits for the purchase of any four or more performances from the schedule, including Pop/Rock, Country, Holiday, Family and Passport Series events.
Series subscribers also are eligible for:
• Discounts up to 20 percent on other Center Presents performances
• Immediate purchase access to the entire 2019-20 Season, before 2019 single-event sales to the general public begin in August (2020 single-event tickets go on sale in November)
• Presale access and up to 20 percent discounts for new events added during the season.
Visit TheCenterPresents.org/SubscribeNow for more information on subscription packages and benefits. Purchases can be made online at TheCenterPresents.org, by phone at (317) 843-3800 or toll-free (877) 909-2787, or in person at the Palladium Box Office, 1 Center Green, Carmel.

2019-20 Center Presents Season
The Center for the Performing Arts, 1 Center Green, Carmel, IN 46032
Tickets: TheCenterPresents.org or (317) 843-3800
All performances take place at the Palladium concert hall except * at the Tarkington theater.
New events will be added throughout the season.
KATZ, SAPPER & MILLER POP/ROCK SERIES
Mary Chapin Carpenter and Shawn Colvin: Together on Stage, Oct. 20
The Righteous Brothers, Oct. 27
An Evening with Gladys Knight, Nov. 20
Damien Escobar: Elements of Love Tour, Nov. 21
Chris Botti, Feb. 9
VoicePlay, March 6
The Company Men, April 25
DREWRY SIMMONS VORNEHM JAZZ SERIES
Ranky Tanky, Sept. 13 *
Harlem 100: Celebrating the 100th Anniversary of the Harlem Renaissance, Nov. 8
Jazz at Lincoln Center Orchestra with Wynton Marsalis: Big Band Holidays, Dec. 3
Kurt Elling Quintet: A Century of Heroes, March 21
Brubeck Brothers Quartet: Dave Brubeck Centennial Celebration, April 26
Zach Brock Quintet: Snarky Violin, May 15
PRINTING PARTNERS CLASSICAL SERIES
COLLECTIF9, Oct. 4
Sir James and Lady Galway, Oct. 29
NFM Wroclaw Philharmonic Orchestra, Jan. 23
Siberian State Symphony Orchestra, Feb. 28
American Brass Quintet, April 24
OLD TOWN COMPANIES FAMILY SERIES
The Fourth Wall: Fruit Flies Like a Banana, Nov. 9 *
Jeff Boyer's Big Bubble Bonanza, Jan. 25 *
Peking Acrobats, March 15
Treasure Island, March 28 *
ASCENSION ST. VINCENT HOLIDAY SERIES
Cantus: Three Tales of Christmas, Dec. 7
Postmodern Jukebox: A Very Postmodern Christmas, Dec. 13
Dave Koz & Friends Christmas Tour 2019, Dec. 15
SONGBOOK SERIES
Songbook Academy Finals, July 20
An Evening with Johnny Mathis: The Voice of Romance, Oct. 31
An Evening with Rita Moreno, Dec. 6
An Evening with Ben Vereen, Jan. 18
4 Girls 4: Broadway's Leading Ladies in Concert, Feb. 29
Michael Feinstein with special guest, April 17
COUNTRY SERIES
Lyle Lovett, Oct. 11
Trisha Yearwood, Oct. 24
PASSPORT SERIES
The Kingdom Choir, Oct. 5
The Four Italian Tenors: Viva Italia, Oct. 25
Doolin', March 27
Piaf! The Show, March 28
George Hinchliffe's Ukulele Orchestra of Great Britain, March 29
SPECIAL EVENTS
Steve Martin & Martin Short: Now You See Them, Soon You Won't, Sept. 26
An Evening with John Cleese, Nov. 14
Napoleon Dynamite: A Conversation with Jon Heder & Efren Ramirez, Dec. 5
U.S. Army Field Band and Soldiers' Chorus, March 12
Gaither Vocal Band, May 16