Center Celebration 2023 raises over $585,000
9/24/2023 12AM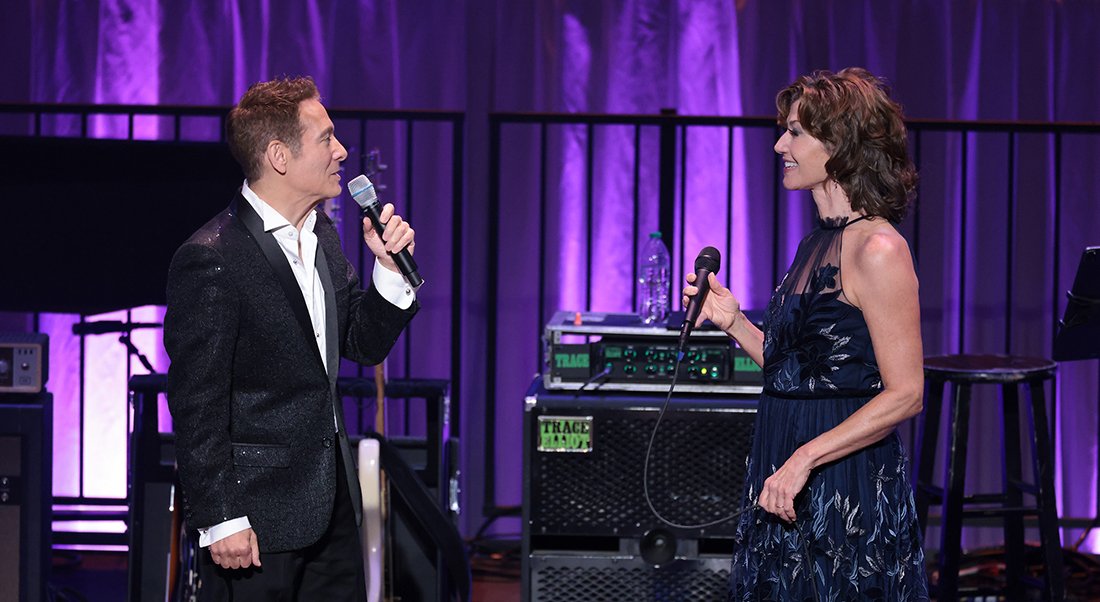 Michael Feinstein and Amy Grant perform a duet at the Center Celebration 2023, which took place Saturday at the Palladium. The annual gala fundraiser supports the arts and educational programming of the Center for the Performing Arts. (Photos by Sara and Bill Crawford)
Annual gala features performances by Amy Grant, Michael Feinstein
CARMEL, Ind. – Highlighted by a headlining set from singer-songwriter Amy Grant, Saturday's annual Center Celebration 2023 presented by Ice Miller generated more than $585,000 to support the mission of the Center for the Performing Arts.
The Palladium concert hall was transformed into an elegant ballroom for the occasion, which drew guests including Gov. Eric Holcomb and First Lady Janet Holcomb. After the First Merchants Bank Red Carpet Arrival and Cocktail Reception, attendees were seated for dinner and welcomed with a brief performance by Michael Feinstein, the Center's artistic director. The post-dinner live auction featured five packages including luxury getaways and NFL experiences.
All told, including proceeds from table reservations, partnerships, direct donations, the live auction and a raffle, the event raised $585,199 in support of the Center's arts and educational programming, which includes mainstage performances by national and international artists, children's concerts and camps, vocal and instrumental music classes, visiting speakers and reading clubs.
"We receive such wonderful ongoing support from our patrons, donors and corporate partners, but it's especially gratifying to bring them all together once a year to celebrate and advance our mission," Center President/CEO Jeffrey C. McDermott said. "The Center is truly an institution sustained by and for the community."
After an intermission, Grant and her seven-piece band took to the stage for an hourlong headlining set that drew a standing ovation, after which Grant and Feinstein returned for a duet of the George and Ira Gershwin standard "They Can't Take That Away from Me." The three after-parties featured live music by local acts Soul Street, Touch of Grass and pianist Eric Baker.
In addition to Ice Miller and First Merchants Bank, partners supporting the event included Current Publishing, Meridian Plastic Surgeons, Bentley Indianapolis, Shiel Sexton, Studio M Architecture and Planning, NFP, Caroline and Michael Garvey, Anheuser-Busch, E&J Gallo Winery, St. Elmo Cocktails, Importin' Joe's Ethiopian Coffee, 1933 Lounge, Moyer Fine Jewelers, Oberer's Flowers and Upland Brewing.
This year's Gala Committee was co-chaired by Carmel residents Jeff and Shari Worrell and Adam Arceneaux. Co-chairs for next year's event will be Arceneaux and Caroline and Michael Garvey of Carmel.
The Center Celebration 2024 presented by Ice Miller is set for Saturday, Sept. 21, at the Palladium and will feature a performance by Grammy Award-winning trumpeter and composer Chris Botti. Information and table reservations are available now at TheCenterPresents.org/Gala.
About the Center for the Performing Arts
The mission of the nonprofit Center for the Performing Arts is to engage and inspire the Indiana community through enriching arts experiences. Its campus in Carmel, Indiana, includes the 1,500-seat Palladium concert hall, the 500-seat Tarkington proscenium theater and the black-box Studio Theater. The Center presents and hosts hundreds of events each year, including the Center Presents performance series, featuring the best in classical, jazz, pop, rock, country, comedy and other genres. Educational and experiential programming for all ages includes children's concerts and camps, book clubs, lectures and music classes. The Center is home to the affiliated Great American Songbook Foundation and provides space and support services for six resident arts companies. More information is available at TheCenterPresents.org.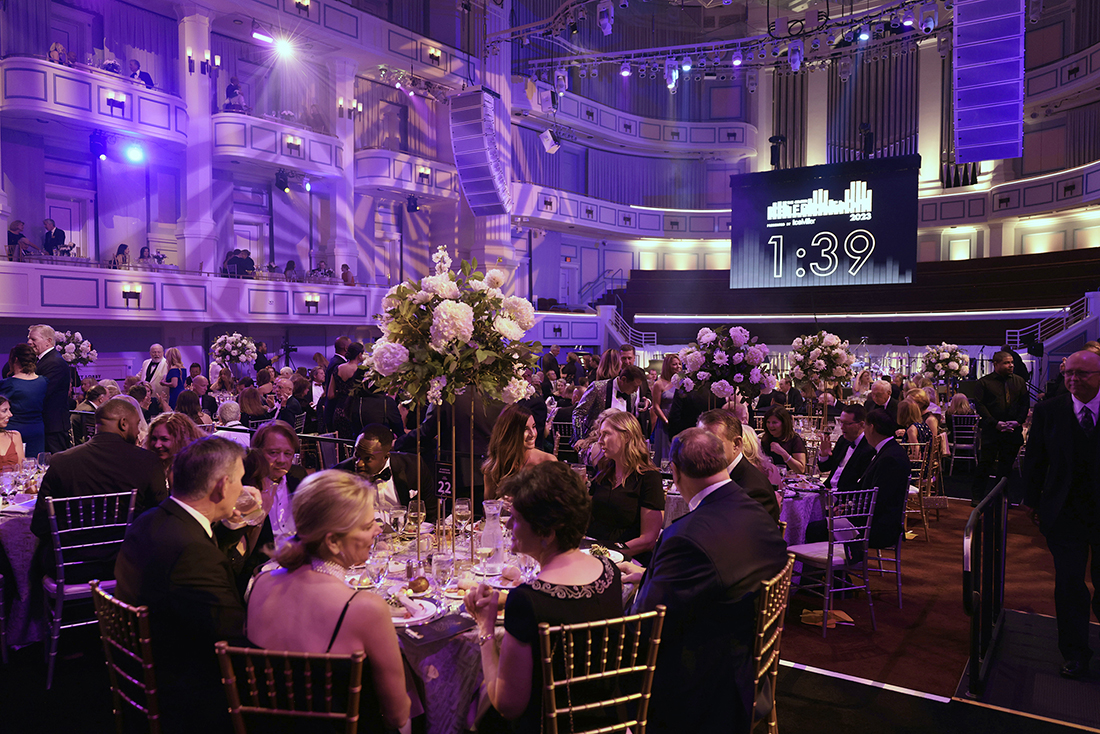 Guests are seated as the clock counts down to the start of the Center Celebration 2023 at the Palladium.