Clowes grant supports New Works commissions
11/17/2021 12AM
Artist application deadline extended to Dec. 7
CARMEL, Ind. – A $25,000 grant from the Allen Whitehill Clowes Charitable Foundation will support New Works, an arts commission project that will award financial and technical support for three Central Indiana performing artists or groups to develop and premiere original works at a public event in June 2022.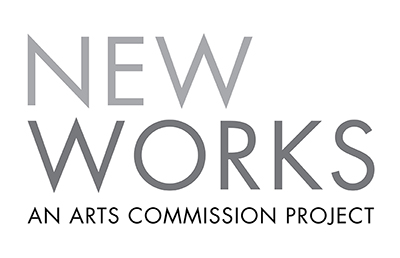 Now in its pilot year at the Center for the Performing Arts, New Works is designed to promote and sustain the area's working artists and artistic communities in an inclusive way by supporting the creation of new works across all performing arts disciplines, including but not limited to music, dance and theater.
Dec. 7 is the new deadline for applications. Three winning proposals, selected by a judging panel, will each receive a $2,500 cash award, technical support in adapting the performance for the stage, and onstage rehearsal time prior to the performance. Winning artists also will participate in related discussions and public engagement opportunities.
"We are grateful to the Allen Whitehill Clowes Charitable Foundation for recognizing the value of this initiative," said Jeffrey C. McDermott, President/CEO of the Center for the Performing Arts. "This early support will help us lay the foundation for a sustainable program that continues to create opportunities for Central Indiana artists."
The three selected works will be announced in February and presented onstage June 4 at the Center's Tarkington theater for an on-site and online audience. The proposed works should be 10 to 20 minutes in length and cannot have been created or performed prior to December 2021. The theme of the proposed works must align with one or more of the Center's organizational core values: integrity, excellence, innovation, collaboration and inclusion.
Artists of color, artists in the LGBTQ+ community, artists with disabilities, women artists and indigenous artists are strongly encouraged to apply. There is no application fee.
More information and application forms are available at TheCenterPresents.org/NewWorks. Questions may be emailed to NewWorks@TheCenterPresents.org.
New Works also is supported by Doug and Jayne Ann Wilson.
About the Center for the Performing Arts
The mission of the nonprofit Center for the Performing Arts is to engage and inspire the Central Indiana community through enriching arts experiences. Its campus in Carmel, Indiana, includes the 1,600-seat Palladium concert hall, the 500-seat Tarkington proscenium theater and the black-box Studio Theater. The Center presents and hosts hundreds of events each year, including the Center Presents performance series, featuring the best in classical, jazz, pop, rock, country, comedy and other genres. Educational and experiential programming for all ages includes children's concerts and camps, book clubs, lectures, and classes in music and dance. The Center is home to the affiliated Great American Songbook Foundation and provides space and support services for six resident arts companies. More information is available at TheCenterPresents.org.