Girl Named Tom to perform Dec. 2 at the Palladium
9/11/2023 12AM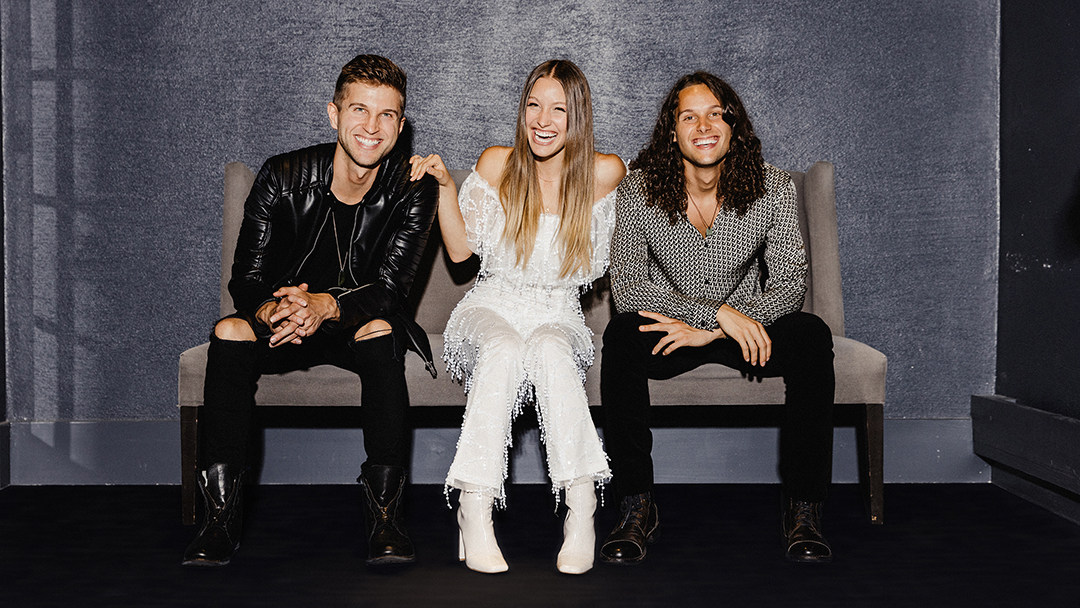 Hailing from rural Ohio, siblings (from left) Caleb, Bekah and Joshua Liechty made history in 2021 as the first trio ever to win NBC's "The Voice." Caleb and Joshua are graduates of Goshen College in northern Indiana.
Tickets for holiday-themed show on sale 10 a.m. Friday at TheCenterPresents.org
CARMEL, Ind. – Known for soaring harmonies and classic cover tunes, rising-star vocal group Girl Named Tom will make its debut appearance at the Center for the Performing Arts on Dec. 2.
Hailing from rural Pettisville, Ohio, siblings Bekah, Joshua and Caleb Liechty made history in 2021 as the first trio ever to win NBC's The Voice. They have generated more than 25 million streams with their renditions of rock and singer-songwriter gems like Joni Mitchell's "River," Fleetwood Mac's "The Chain" and Kansas' "Dust in the Wind."
The group's recordings have included the independent EP Another World and a Republic Records holiday EP, One More Christmas, which reached #1 on the iTunes album chart. Since rising to fame, the trio has been on the road consistently, performing at the 2022 Indy 500, appearing on The Ellen DeGeneres Show and supporting Pentatonix on a massive holiday arena tour.
Currently headlining its own One More Christmas Tour, Girl Named Tom will play the Palladium at 8 p.m. Saturday, Dec. 2. Tickets starting at $40 will go on sale at 10 a.m. Friday, Sept. 15, online at TheCenterPresents.org, by phone at (317) 843-3800, or in person at the Palladium's Fifth Third Bank Box Office, 1 Carter Green, Carmel.
Presale access is available Tuesday for Center donors ($250 or more), Wednesday for series package subscribers, and Thursday for subscribers to the Center's eNews mailing list. The performance is part of the Center's Holiday Series and the 2023-2024 Center Presents Season, presented in partnership with Allied Solutions.
About the Center for the Performing Arts
The mission of the nonprofit Center for the Performing Arts is to engage and inspire the Indiana community through enriching arts experiences. Its campus in Carmel, Indiana, includes the 1,500-seat Palladium concert hall, the 500-seat Tarkington proscenium theater and the black-box Studio Theater. The Center presents and hosts hundreds of events each year, including the Center Presents performance series, featuring the best in classical, jazz, pop, rock, country, comedy and other genres. Educational and experiential programming for all ages includes children's concerts and camps, book clubs, lectures, and classes in music and dance. The Center is home to the affiliated Great American Songbook Foundation and provides space and support services for six resident arts companies. More information is available at TheCenterPresents.org.