Local music livestream series on sale now
6/15/2023 12AM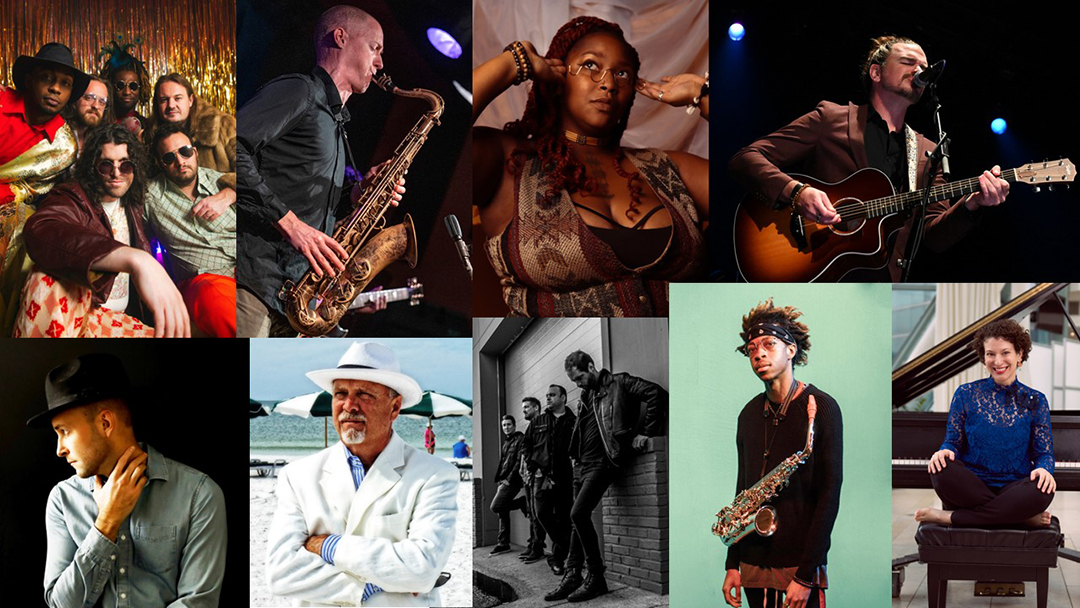 Artists booked for the upcoming Live at the Center series include (clockwise from upper left) The Palace, the Sean Imboden Trio, Okara Imani & The Call, John Boyle, Clare Longendyke, the Peyton Womock Band, Bullet Points, Mike Wells and Nate Wolfe.
Artists announced for fourth season of Live at the Center
CARMEL, Ind. – The best in local and regional original music will continue onstage and online as the Center for the Performing Arts begins the fourth season of its Live at the Center concert and livestream series, with nine events booked from July through May 2024.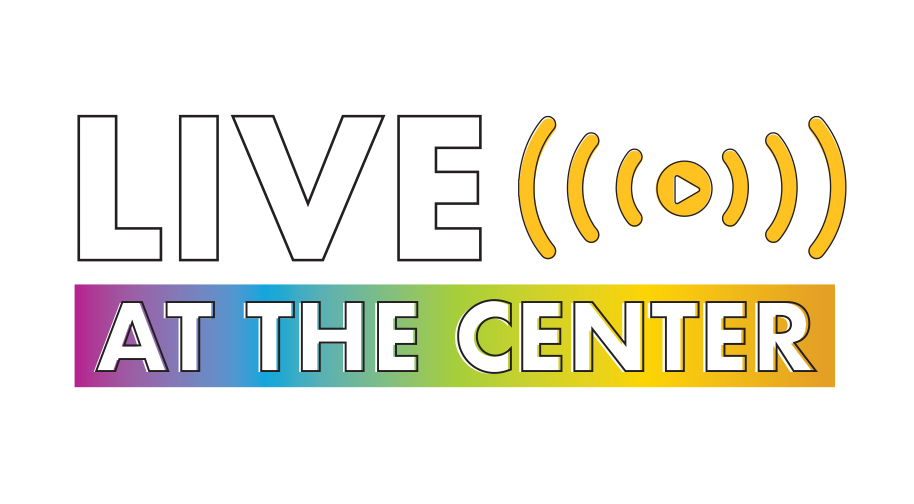 Launched in 2020 to help support local musicians during the pandemic lockdown, Live at the Center delivers a front-row perspective on each performance, with rich stereo sound and multicamera HD video viewable worldwide on YouTube, Facebook and the Center's website. The registration cost is pay-what-you-can with no minimum price.
Tickets to watch the performances on site at the Center are pay-what-you-can with a $10 minimum. Seats are on sale now at TheCenterPresents.org or (317) 843-3800. More information on tickets and viewing options is available at TheCenterPresents.org/LATC.
"We're very proud of this series and the boost it provides for local artists, not to mention their fans," said Jeffrey C. McDermott, President and CEO of the Center for the Performing Arts. "We take great care in curating this series, but there is no shortage of talented songwriters and performers in Indiana who deserve wider exposure."
Performances will take place at 7:30 p.m. Wednesdays throughout the 2023-2024 season:
The Palace – rock/soul
Sean Imboden Trio – jazz
Okara Imani & The Call – neo soul
John Boyle – blues rock
Clare Longendyke – classical piano
Peyton Womock Band – R&B/hip hop/jazz
Bullet Points – indie rock
Mike Wells – folk rock/country rock
Nate Wolfe – singer-songwriter
About the Center for the Performing Arts
The mission of the nonprofit Center for the Performing Arts is to engage and inspire the Central Indiana community through enriching arts experiences. Its campus in Carmel, Indiana, includes the 1,500-seat Palladium concert hall, the 500-seat Tarkington proscenium theater and the black-box Studio Theater. The Center presents and hosts hundreds of events each year, including the Center Presents performance series, featuring the best in classical, jazz, pop, rock, country, comedy and other genres. Educational and experiential programming for all ages includes children's concerts and camps, book clubs, lectures, and classes in music and dance. The Center is home to the affiliated Great American Songbook Foundation and provides space and support services for six resident arts companies. More information is available at TheCenterPresents.org.