CSO to join Michael Feinstein for April 13 concert
1/10/2019 12AM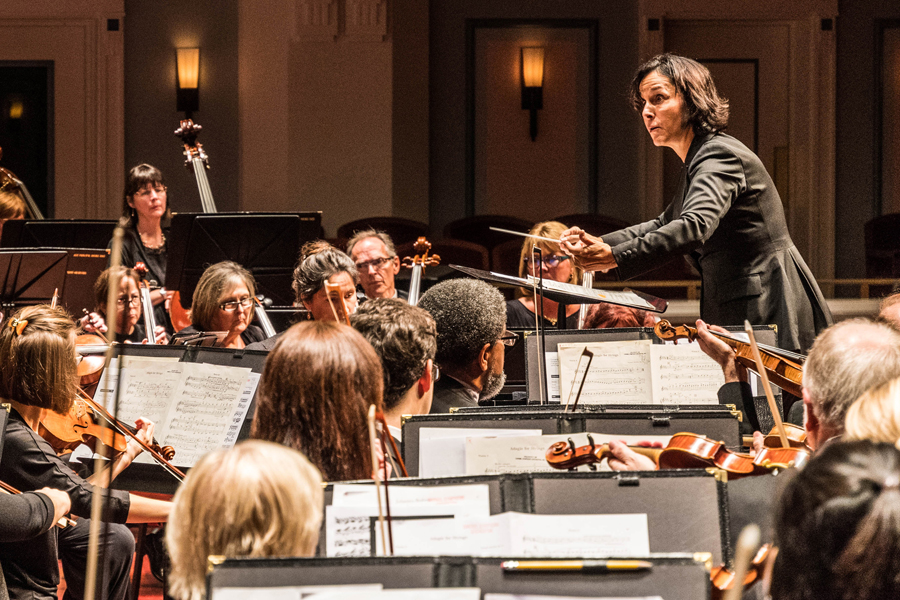 Collaboration is first with Music Director Janna Hymes conducting
The Carmel Symphony Orchestra will join "the Ambassador of the Great American Songbook" himself, Michael Feinstein, for his April 13 Palladium performance presented by the Center for the Performing Arts.
The Wells Fargo Songbook Series concert will be their first joint performance since 2012 and the first ever with CSO Music Director Janna Hymes conducting.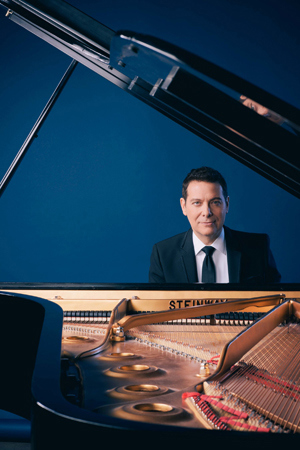 "An extraordinary artist, a state-of-the-art concert hall and Carmel's own symphony orchestra – I can't wait!" said Hymes, who joined the CSO in 2017. "I am thrilled that the Carmel Symphony Orchestra will be performing with the remarkable Michael Feinstein at his invitation this April at the Palladium. Carmel is a cultural jewel in the crown of Central Indiana, and a concert such as this with a star like Michael is just one example of what makes the Palladium so special."
Tickets for the 8 p.m. performance start at $35 and are available through the Box Office at TheCenterPresents.org or (317) 843-3800. A pre-performance dinner is available for an additional price.
Feinstein recently completed his annual holiday stand at his signature New York City cabaret club, Feinstein's/54 Below. His next album, a collection of high-profile duets, is set for release in the fall.
The April 13 performance will be his third time sharing a stage with the CSO, but the first in nearly seven years. Their initial outing was in May 2011, just after the opening of the Palladium, for a concert that was filmed for an Emmy-nominated PBS special. They joined forces again for a February 2012 performance with Bernadette Peters.
The concert also will feature alumni from the Great American Songbook Foundation's annual Songbook Academy® summer intensive for the nation's top high school vocalists.
About the Carmel Symphony Orchestra
Believing that music has the power to change lives, the Carmel Symphony Orchestra (CSO) is the resident orchestra at the Palladium at the Center for the Performing Arts in Carmel, Ind. Founded in 1975, the CSO is comprised of professional and passionate musicians. The orchestra performs concerts featuring an eclectic repertoire of some of the world's greatest symphonic music. The CSO is committed to enhancing our community's quality of life through creative, artistically excellent performances, and educational experiences for diverse audiences of all ages. Janna Hymes was appointed music director in July 2017. For more information, visit CarmelSymphony.org.
Michael Feinstein with the Carmel Symphony Orchestra
8 p.m. Saturday, April 13
The Palladium
Tickets start at $35; pre-performance dinner available
Info and purchase: TheCenterPresents.org or (317) 843-3800