Natalie Merchant to play Palladium on May 16
11/29/2022 12AM
Tickets on sale 10 a.m. Friday at TheCenterPresents.org or (317) 843-3800
CARMEL, Ind. – Singer-songwriter Natalie Merchant will visit the Center for the Performing Arts in May on a tour supporting her first full album of new material in nearly a decade.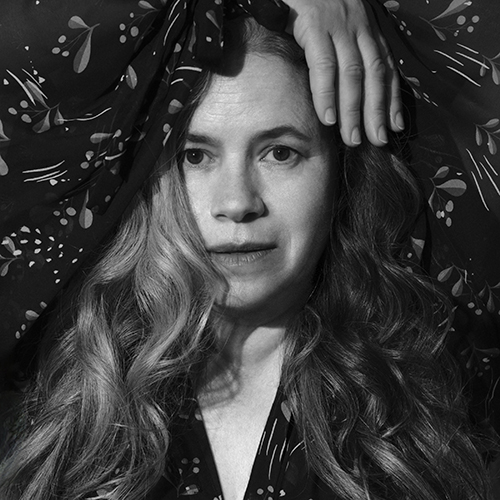 An Evening with Natalie Merchant: Keep Your Courage Tour is set for 7:30 p.m. Tuesday, May 16, at the Palladium.
Tickets starting at $55 will go on sale at 10 a.m. Friday, Dec. 2, at the Palladium's Fifth Third Bank Box Office, online at TheCenterPresents.org and by phone at (317) 843-3800. The concert is part of the Faegre Drinker Encore Series and the 2022-2023 Center Presents Season, presented in partnership with Allied Solutions.
Merchant first gained public attention in the 1980s as front person for the alternative rock band 10,000 Maniacs. In 1995, she launched a solo career with the successful self-produced album Tigerlily, which sold over 5 million copies in the United States alone thanks to Top 40 singles "Carnival," "Wonder" and "Jealousy." A series of acclaimed albums followed, starting with the platinum-selling Ophelia in 1998 and continuing with explorations inspired by American and British folk music and literature.
In April, Nonesuch Records will release Keep Your Courage, Merchant's ninth solo studio album and first of new material since her self-titled release in 2014. The record features lush orchestration, two duets sung with vocalist Abena Koomson-Davis (Resistance Revival Chorus), contributions from the Celtic folk group Lúnasa and Syrian virtuoso clarinetist Kinan Azmeh, and horn arrangements by jazz trombonist Steve Davis.
CALENDAR: CONCERTS
An Evening with Natalie Merchant: Keep Your Courage Tour
7:30 p.m. Tuesday, May 16
The Palladium at the Center for the Performing Arts, 1 Carter Green, Carmel, IN 46032
Tickets: $55 and up, on sale 10 a.m. Friday, Dec. 2
Purchase and information:
TheCenterPresents.org
(317) 843-3800
Tickets@TheCenterPresents.org
About the Center for the Performing Arts
The mission of the nonprofit Center for the Performing Arts is to engage and inspire the Indiana community through enriching arts experiences. Its campus in Carmel, Indiana, includes the 1,500-seat Palladium concert hall, the 500-seat Tarkington proscenium theater and the black box Studio Theater. The Center presents and hosts hundreds of events each year, including the Center Presents performance series, featuring the best in classical, jazz, pop, rock, country, comedy and other genres. Educational and experiential programming for all ages includes children's concerts and camps, book clubs, lectures, and classes in music and dance. The Center is home to the affiliated Great American Songbook Foundation and provides space and support services for six resident arts companies. More information is available at TheCenterPresents.org.