Development team welcomes two staffers
11/9/2018 12AM
New directors aim to build Center's partnerships, support
Two experienced development professionals have joined the staff of the Center for the Performing Arts and the Great American Songbook Foundation.
Braden Hurley has served since August as Director of Corporate Development. Kendra Latta began work in October as Director of Individual Development. They join Vice President of Development Michael Pettry and other staffers in building philanthropic and corporate support for the two affiliated nonprofit organizations, which are housed on a three-venue campus that sees more than 350,000 visitors each year.
"The Center and the Foundation are still relatively young organizations, but they have advanced quickly in terms of their programming and their local and national profiles," Pettry said. "Now, we are building our development team with an aggressive eye toward expanding our strategic partnerships and long-term financial support."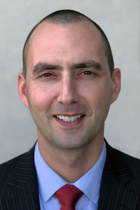 Hurley arrives with substantial experience in sponsorship strategy and partnership development in the sports industry, most recently as a director at Just Marketing International, a leading marketing agency working with Formula One, IndyCar, NASCAR and other motorsports series. A former Army captain and veteran of Operation Iraqi Freedom, he holds a bachelor's degree from the U.S. Military Academy at West Point and a master's degree in Sports Industry Management from Georgetown University.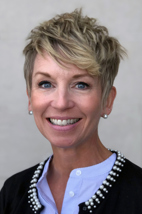 Latta brings nearly two decades of experience in higher education philanthropy, having served as Executive Director of Development and Alumni Relations for Saint Joseph's College in Rensselaer and most recently as Director of Development for Purdue Convocations, the university's performing arts presenter. She holds a bachelor's degree from Huntingdon College in Alabama, an MBA from Saint Joseph's College and a Certificate in Fund Raising Management from the Lilly Family School of Philanthropy at IUPUI.
Both plan to capitalize on the tremendous momentum at the Center and within the community, which is seeing rapid residential and economic growth and consistently draws top national rankings for its quality of life. Hurley will focus on asset development, deepening existing partnerships and exploring new sponsorship categories to maximize revenue. Latta will increase awareness of the organizations' community impact, expand the base of individual support locally and nationally, and build streams of sustainable support for both the Center and the Foundation.