New Works performances premiere June 4
5/27/2022 12AM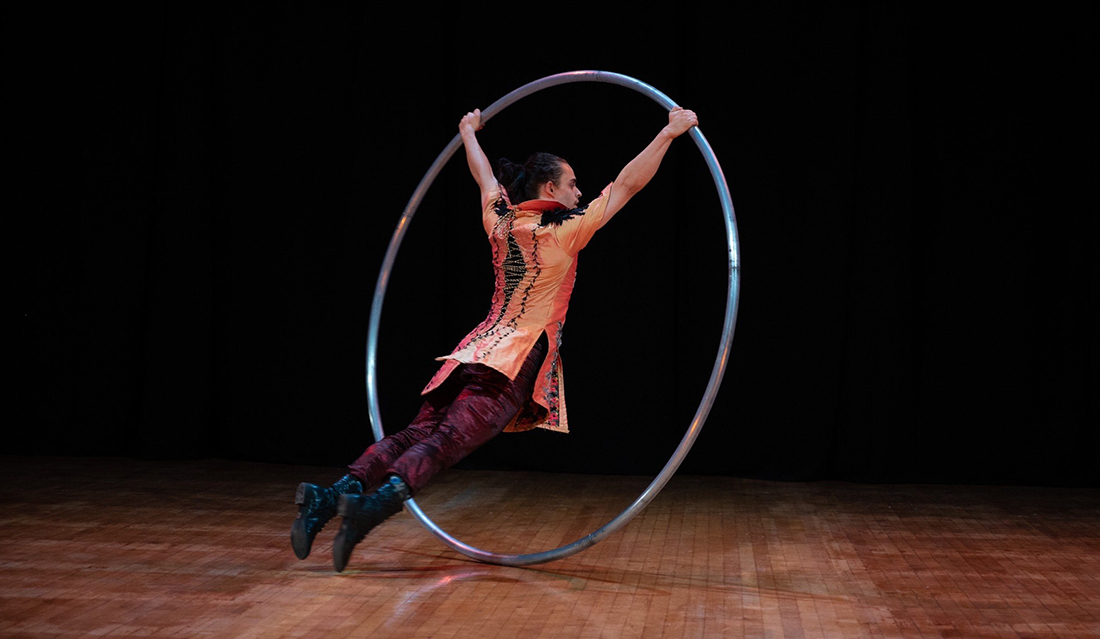 Zackary Herzig from the winning project "Fly High" performs on the Cyr wheel. He is a graduate of the Circadium School of Contemporary Circus in Philadelphia.
Center's commission project supports local performing artists
CARMEL, Ind. – The three winning proposals from the Center for the Performing Arts' inaugural New Works commission project will premiere onstage Saturday, June 4, at the Tarkington.
New Works, planned to be an annual program, is designed to promote and sustain Central Indiana's working artists and artistic communities – especially those from underrepresented groups – by supporting the creation of new works across all performing arts disciplines. Each winning proposal is receiving a $2,500 cash award, technical support in adapting the performance for the stage, and onstage rehearsal time prior to the performance. The themes of the proposed works reflect the Center's organizational core values of integrity, excellence, innovation, collaboration and inclusion.
The performance at 8 p.m. June 4 will be followed by a talkback session with the artists. Tickets are $25, available at the Center's Fifth Third Bank Box Office, online at TheCenterPresents.org and by phone at (317) 843-3800. Livestreamed coverage of the event will be available free on the Center's website and social media channels.
The winning proposals selected by the judging panel are:
Women's Work – Callie Burk-Hartz and Alicia LaMagdeleine with Betty Rage Productions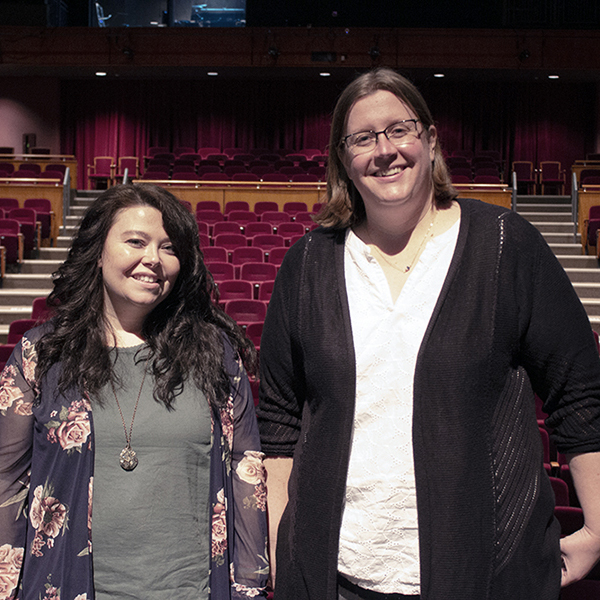 This short play will explore the complexities women face as they navigate external and internal challenges in the workplace. Six actors – three younger and three older – will represent three characters at the beginning and end of their careers in medicine, education and business, showing how their stories evolved over a 50-year span. Burk-Hartz and LaMagdeleine will write and direct the piece, which also will include musical accompaniment by guitarist Dave Pelsue.
Fly High – Monika Herzig Trio and Zackary Herzig
Award-winning jazz pianist-composer Monika Herzig and her son Zackary will create music and choreography inspired by the family's journey through Zackary's gender transition. Zackary, a recent graduate of the Circadium School of Contemporary Circus in Philadelphia, will design the costuming and perform to the live musical accompaniment on the Cyr wheel, a large metal hoop that the performer stands inside to roll, spin and perform acrobatic moves.
A Place in Time – Nicholas A. Owens and Lalah Ayan Hazelwood with Kenyettá Dance Company
Under artistic directors Owens and Hazelwood, Kenyettá Dance Company presents work that sparks conversation around social, political and spiritual topics. This four-part piece will incorporate contemporary, modern, ballet and African dance, along with creative costuming, video projections and live and recorded music, to address systemic oppression with a message of hope and promise that empowers audiences.
New Works is supported by the Allen Whitehill Clowes Charitable Foundation and by Doug and Jayne Ann Wilson.