Halloween rock spectacular set for Oct. 22
8/22/2022 12AM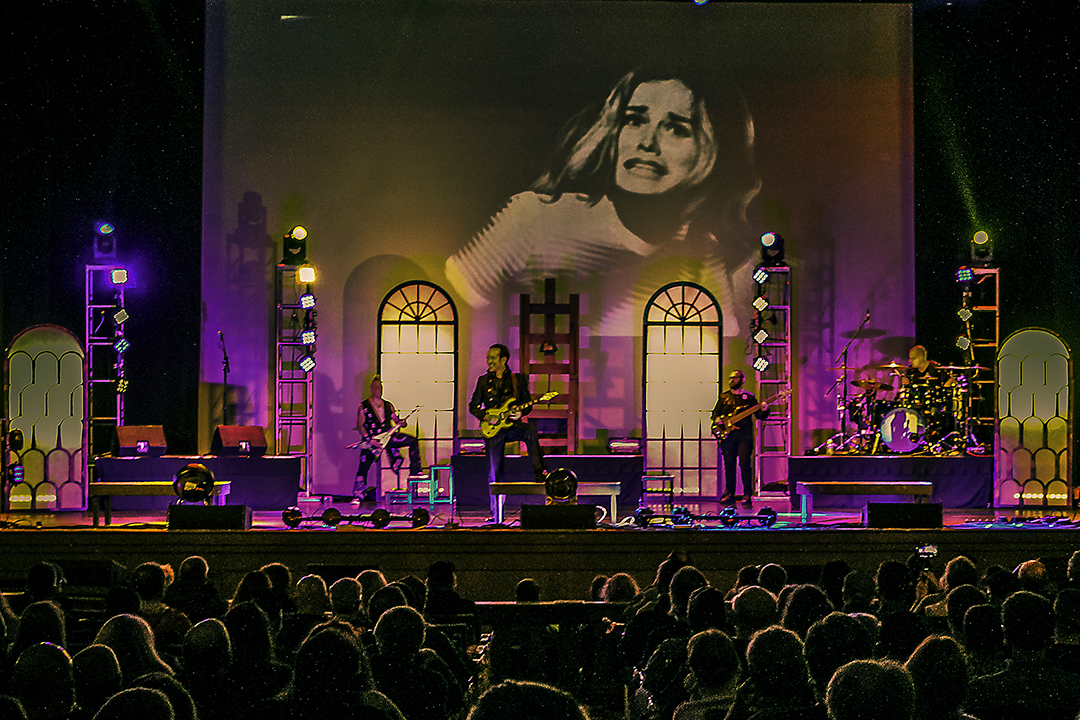 The brainchild of guitarist Neil Zaza (center), "One Dark Night" is the Halloween equivalent of the classical/rock extravaganzas often seen during the holiday season.
Tickets on sale 10 a.m. Friday at TheCenterPresents.org or (317) 843-3800
CARMEL, Ind. – Halloween lovers can get into the spirit Oct. 22 at the Palladium when the Center for the Performing Arts presents One Dark Night … A Rock Symphony of the Macabre.
Conceived as "a terrifying orchestral exploration of all things evil and dark from the world's greatest composers," One Dark Night is a classical/rock stage extravaganza assembled around electrified arrangements of spooky masterworks by composers such as Beethoven, Mozart, Chopin and Prokofiev.
Classically trained rock guitarist Neil Zaza, known for his viral YouTube videos, leads a six-piece band, accompanied by vocalists, costumed actors, narration and multimedia clips from classic horror and monster films to a create an immersive seasonal experience.
Tickets starting at $25 will go on sale at 10 a.m. Friday, Aug. 26, at the Palladium's Fifth Third Bank Box Office, online at TheCenterPresents.org and by phone at (317) 843-3800. The event is part of the Faegre Drinker Encore Series and the 2022-2023 Center Presents Season, presented in partnership with Allied Solutions.
The 2022-2023 season features more than 50 performances in a wide range of genres and styles. Subscription packages offering ticket discounts and other benefits are still available at TheCenterPresents.org/SubscribeNow.
CALENDAR: CONCERTS
One Dark Night … A Rock Symphony of the Macabre
8 p.m. Saturday, Oct. 22
The Palladium at the Center for the Performing Arts, 1 Carter Green, Carmel, IN 46032
Tickets: $25 and up, on sale 10 a.m. Aug. 26
Purchase and information:
TheCenterPresents.org
(317) 843-3800
Tickets@TheCenterPresents.org
About the Center for the Performing Arts
The mission of the nonprofit Center for the Performing Arts is to engage and inspire the Central Indiana community through enriching arts experiences. Its campus in Carmel, Indiana, includes the 1,600-seat Palladium concert hall, the 500-seat Tarkington proscenium theater and the black-box Studio Theater. The Center presents and hosts hundreds of events each year, including the Center Presents performance series, featuring the best in classical, jazz, pop, rock, country, comedy and other genres. Educational and experiential programming for all ages includes children's concerts and camps, book clubs, lectures, and classes in music and dance. The Center is home to the affiliated Great American Songbook Foundation and provides space and support services for six resident arts companies. More information is available at TheCenterPresents.org.