Dec. 6 concert to feature local songwriters
11/5/2019 12AM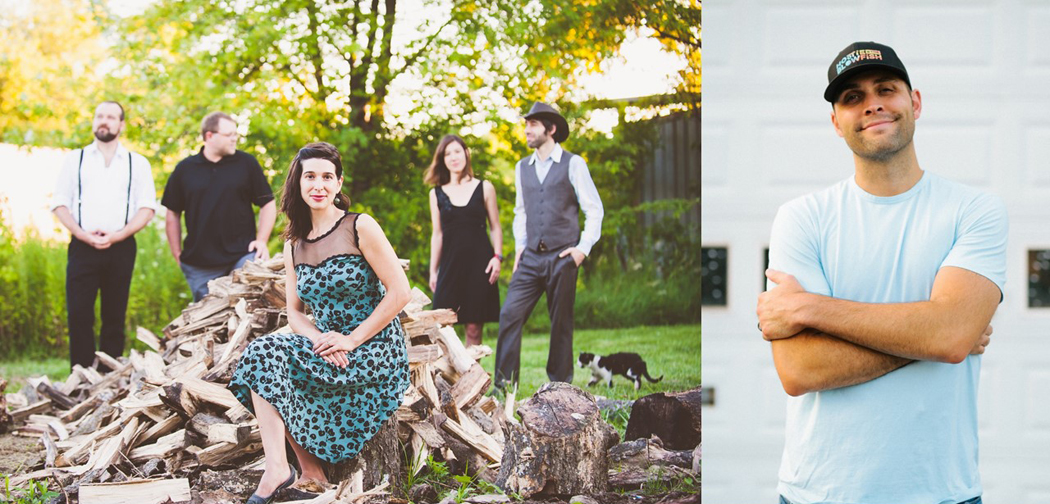 Sarah Grain & the Billions of Stars (from left, Nate Gray, Ryan Koch, Mina Keohane and Doug Sauter) will join Brett Wiscons for a Studio Theater event highlighting local singer-songwriters.
Brett Wiscons, Sarah Grain will headline special show in Studio Theater
Tickets on sale now at TheCenterPresents.org or (317) 843-3800
Indiana-based singer-songwriters Brett Wiscons and Sarah Grain will co-headline a Dec. 6 performance in the Studio Theater at the Center for the Performing Arts.
Open to all ages, the 8 p.m. event is part of the Center's new initiative to present top regional artists in a relaxed and intimate setting.
Wiscons is a nationally touring performer who has shared stages with Darius Rucker, Zac Brown Band, Katy Perry, Big Head Todd & the Monsters, Collective Soul, Tonic, LeAnn Rimes, Kellie Pickler, Shawn Mullins, Hootie & the Blowfish and other artists. He has played over 2,500 gigs in 24 states, as well as joining Jon Bon Jovi's "Runaway to Paradise" Caribbean cruise in April. Wiscons' music has appeared on Australian television, AAA radio and The Tony Kornheiser Show.
Grain and her band, the Billions of Stars, have been featured on WFYI-FM's Small Studio Sessions and have performed their blend of folk, rock, jazz, rich vocal harmonies and Latin rhythms at leading Indianapolis venues and events including Tonic Ball, Virginia Avenue Folk Fest, Indy Folk Fest, Feast of Lanterns, Indy Parks' Summer Concert Series and the Earth Day Indiana Festival. Their latest album is Something Wild, and Grain released the solo project Winded, Spirited, Stranded earlier this year.
Tickets are only $20, available through the Center's Box Office at (317) 843-3800 or TheCenterPresents.org/WisconsAndGrain. The event is part of the 2019-20 Center Presents Season sponsored by Allied Solutions.
Brett Wiscons and Sarah Grain & the Billions of Stars
8 p.m. Friday, Dec. 6
The Studio Theater at the Center for the Performing Arts, 4 Center Green, Carmel
Tickets: $20
Info and purchase: TheCenterPresents.org or (317) 843-3800