Center staffers volunteer at food bank
December 21, 2022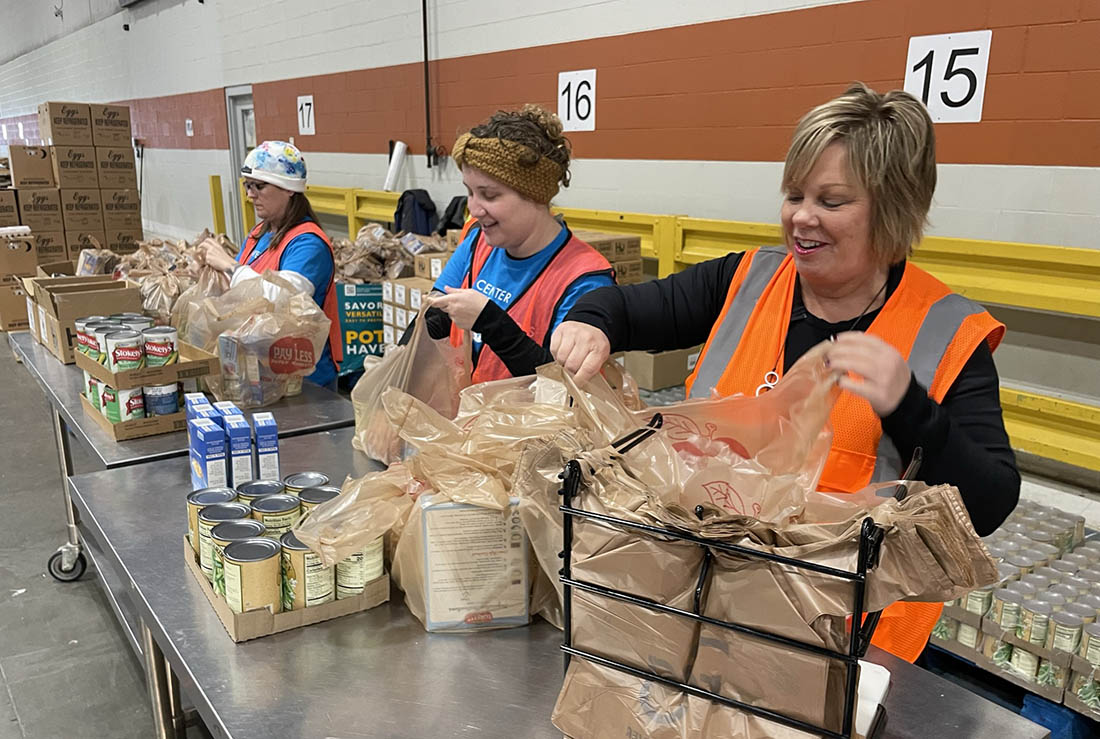 Packing food Tuesday at Gleaners Food Bank were Center for the Performing Arts staffers (from left) Front of House Manager Krista Layfield, Education Associate Kristen Bales and Patron Services Concierge Sheryl Anastas.
Gleaners creates drive-through to meet growing need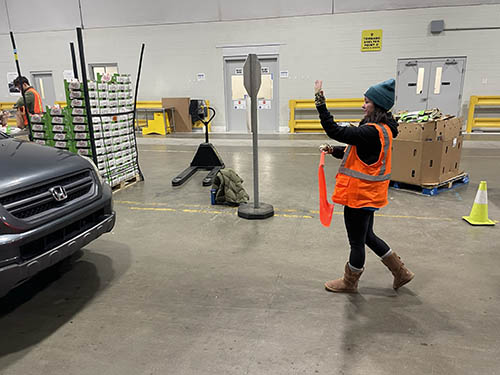 A volunteer crew from the Center for the Performing Arts and the Great American Songbook Foundation spent Tuesday afternoon volunteering at the Gleaners Food Bank headquarters on Indianapolis' southwest side – an experience that was both rewarding and eye-opening.
Gleaners operates nearly 300 food pantries in 21 central Indiana counties, but due to unusually high demand this year, the central walk-in pantry in Indianapolis is closed in favor of a more efficient drive-through system.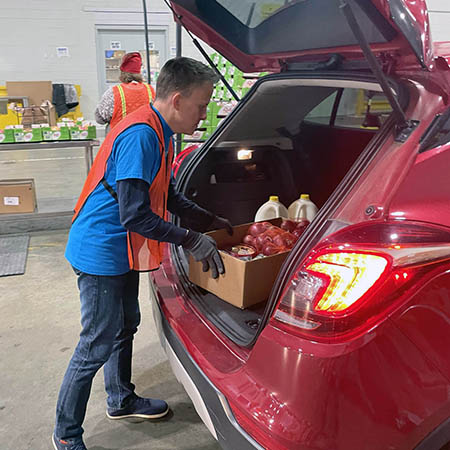 In a seemingly endless line of cars and trucks, clients proceed through a large warehouse, stopping at several stations where volunteers load their vehicles with a weekly allotment of vegetables, fruits, dairy products, and canned and packaged food items. Little kids smile and wave from inside.
The assembly line takes 2-3 minutes for each vehicle, some of which are obtaining food for multiple households. On this day, the drive-through system served 714 households.
Organized by the Center's Volunteer Committee, this was the second Day of Service at Gleaners for the Center and Songbook Foundation staff.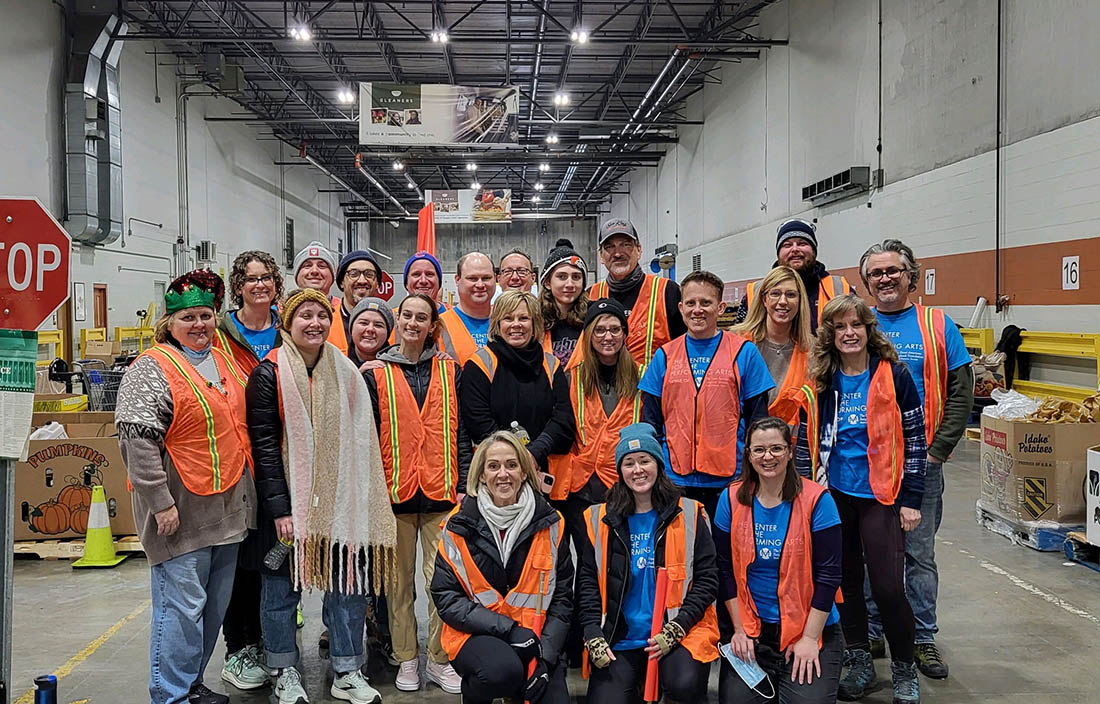 Tweet #share