Faegre Drinker Peanut Butter & Jam Series

Designed for children ages 1-7, Peanut Butter & Jam sessions encourage young children to become engaged in the arts. Join us each month for these fun and informal concerts, 10:30-11:15 a.m. Saturdays.

Tickets are only $10 per child, with two free adult admissions included – perfect for parents and grandparents!
2021-22 Schedule
Stevens Puppets: Goldilocks and the Three Bears
September 11, 2021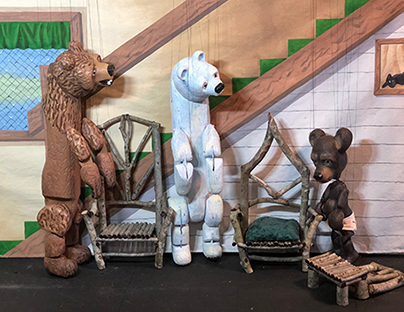 Founded in 1933, the award-winning Stevens Puppets proudly presents a classic tale with some new twists. Hand-carved wooden marionettes bring this story to life, and hand-painted scenery depicts the misty fjords and totems of Southeast Alaska in glorious color.
Mrs. Kate
October 2, 2021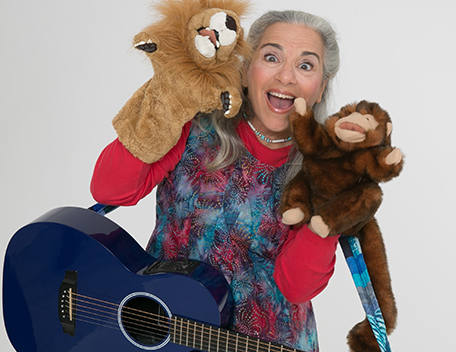 "Mrs. Kate" Carpenter travels the world making families smile with her homespun folk music. A newcomer to Indiana, she performs catchy interactive tunes that build character and spread joy.  Folks of all ages are delighted with her puppets, storytelling and unusual instruments.
The Shake Ups
November 13, 2021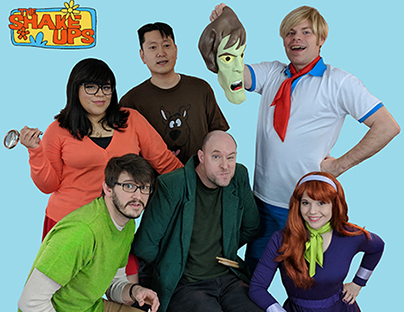 The Shake Ups are an award-winning power-pop group that writes and performs songs inspired by a variety of cartoon favorites. The combination of co-ed vocals, danceable hooks and singable melodies makes for a unique concert experience that can be enjoyed by children of all ages.
Melchior Marionettes: Holiday Cabaret on Strings
December 11, 2021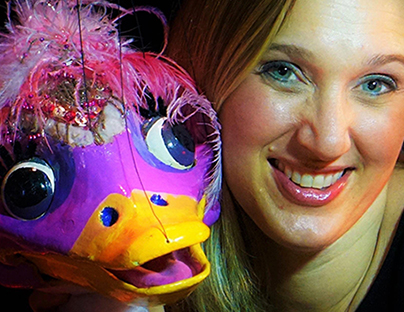 Back by popular demand! Join us for a fast-paced, entertaining cabaret of hand-crafted marionettes. Children and adults will delight in the hilarious antics of the marionettes and the skill of the puppeteers and they sing along with holiday favorites.
Traveler's Dream
January 15, 2022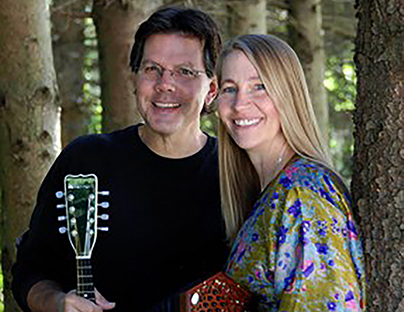 With rich voices, engaging personalities and a wide variety of folk instruments, Michael Lewis and Denise Wilson – aka Traveler's Dream – captivate listeners with lively Celtic, French-Canadian and American folk songs. Children will be encouraged to interact and sing along!
Silly Safaris: Animal Athletes
February 26, 2022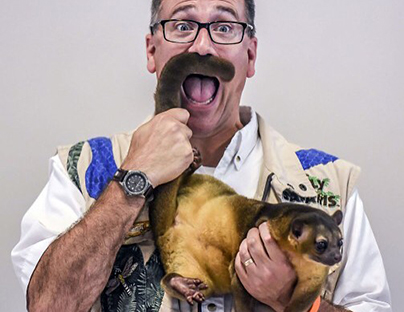 Animals are so AMAZING! What is the fastest animal on earth? Who can jump the farthest? Who can squeeze the strongest? Join us for Animal Athletes and compete for the gold medal with your favorite Silly Safari stars. Let's get moving with reptiles, mammals, birds, amphibians and bugs!
The Rainbows
March 12, 2022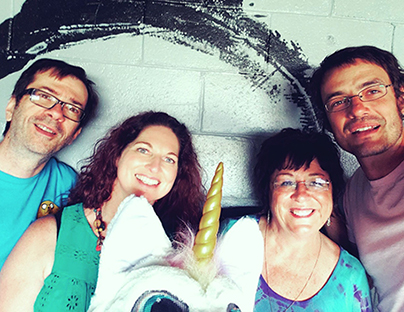 Come join family jam supergroup the Rainbows for interactive musical fun. Mr. Daniel and Ms. Michelle of ShooBeeLoo Music are joined by Daniel's son Roland, Ms. Sheila of Itty Bitty Book Mobile and Mr Phil. They will have you dancing, singing and playing along to original songs and children's favorites.
Phoenix Rising Dance Company: Imagination Station
April 16, 2022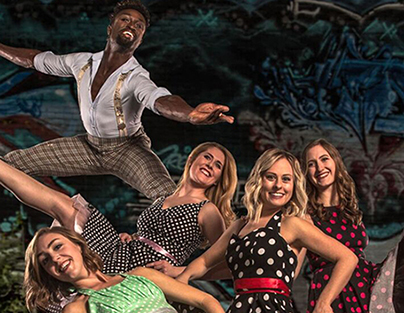 Join Phoenix Rising Dance Company dancers on a trip to a magical world created by dancing children. Unfortunately, all the children have grown up and forgotten how to dance! Since the magical world needs dancing to remain magical, we'll use our imaginations to create the sun, wind, rain, flowers, trees and animals.
Jack Denger, Juggler

May 14, 2022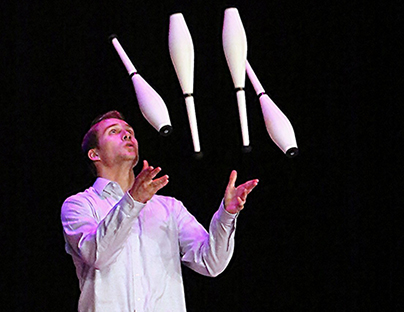 Carmel native Jack Denger began juggling at age 7 and has been hooked ever since, winning international awards and competitions with skill matched by few. Join Jack for an exciting display of juggling to music with balls, clubs and rings – and even explore the objects he uses to do it!