Sharing the power of music
November 17, 2021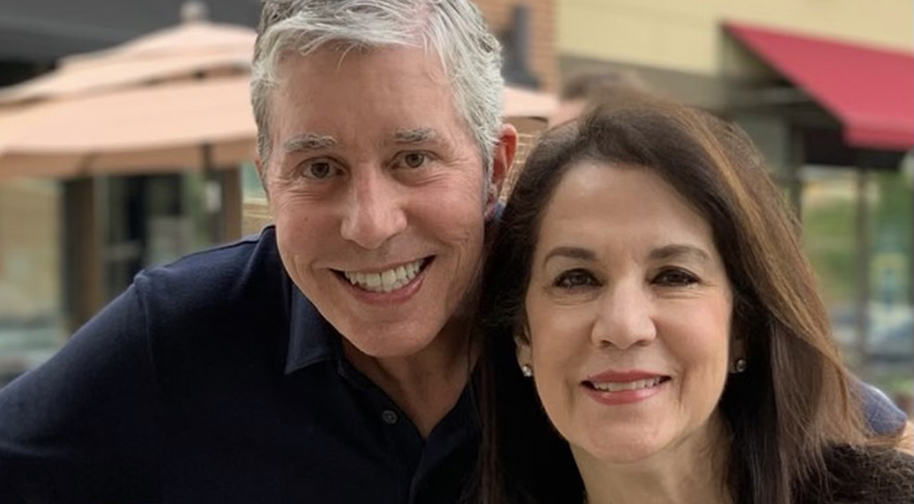 Nick and Joni Hrisomalos have established an Endowment for Innovation and Excellence at the Center for the Performing Arts.
Carmel residents Nick and Joni Hrisomalos grew up in families that loved the arts – especially music.
"The passion started as we were children," Nick says, "with parents who valued the time and effort it takes to develop a musical talent."
When Nick was growing up in Bloomington, his parents took him to countless concerts, plays and other events at Indiana University, where he would later graduate from the School of Medicine. He was impressed by the student performers, who clearly spent most of their waking hours trying to perfect their talents and share them with audiences.
Likewise, Joni's Carmel upbringing would include a love of the piano that she would later share with their children. As a board member of the American Pianists Association, she arranged for the family to sponsor and host one of the group's world-class musicians to stay at their house.
"On and off for weeks and into years, he would spend time at our home, waking before dawn to start pounding the piano, and continuing his practice all day for hours on end," says Nick, an ophthalmologist at Midwest Eye Institute. "Our children saw the extreme commitment he made in perfecting his skills and the musical dialogue. It inspired them – not just to love music, but to see how passion and hard work is necessary for success."
Their children, Emily and Frank, did not become musicians. Frank now practices alongside his father at Midwest Eye Institute, and Emily is a board-certified ENT and facial plastic surgeon. But they did become lovers and patrons of the arts, just like their parents.
"Start children out by involving them and showing them the love of music and the performing arts, and they grow to love it themselves," Nick says. "They then become patrons, and similarly involve their own children to follow their footsteps."
It's no surprise that Nick and Joni have supported the Center for the Performing Arts since its opening, attending the Center's first fundraising gala in 2011 and making their first gift to advance its mission that same year. Nick was elected to the Center's Board of Directors in 2020.
More recently, they raised their support to a higher level. By prearranging a financial contribution to the Center from their estate, they became members of the Legacy Society, a new designation for Center supporters who make planned gifts to the organization. To take it another step further, they used their gift to establish the Nick and Joni Hrisomalos Endowment for Innovation and Excellence. This endowed fund is designed to help the Center keep its programs and technology current and pioneer new approaches to sharing the joys and the lessons of music with future generations.
"Every time I drive past the Center for the Performing Arts, I feel such pride now, and that I am a part of something very special," Nick says. "Everyone should want to be a part of this wonderful adventure – musical events for everyone in a world-class venue, right in our backyard.
"What can enrich someone's life more than music and art? The Center will give so many people pleasure for generations to come, and create memories that will last forever for families and friends. This is what we are building here."
If you have already named the Center in your will or estate plans, thank you! Please let us know so we can include you as a member of the Legacy Society.
To learn more about the benefits and advantages of planned giving, please contact Ana Hammersley, Director of Individual Development, at (317) 819-3536 or AHammersley@TheCenterPresents.org.
Tweet #share