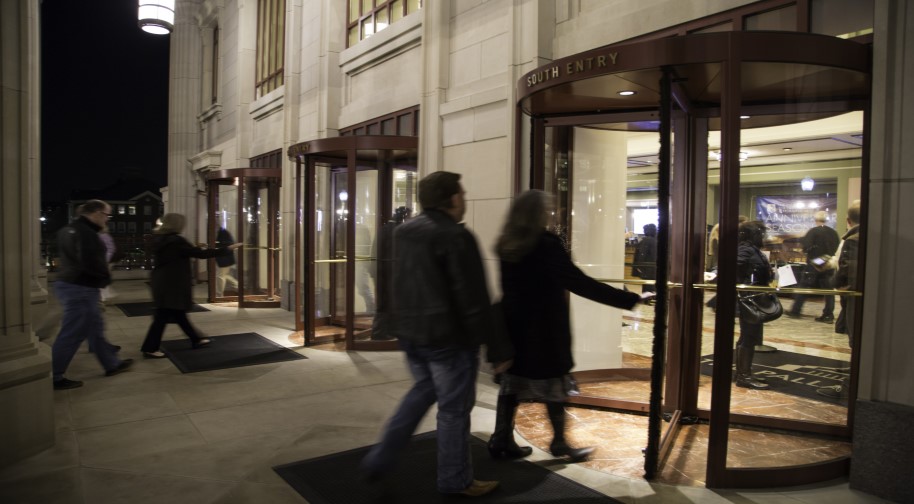 Prohibited Items
For your safety, guests at the Center for the Performing Arts are subject to visual inspection (including the use of metal-detecting magnetometers) of person, parcels, bags, containers and/or clothing capable of concealing prohibited items. Guests may refuse inspections; however, management reserves the right to refuse entry.
For safety reasons, prohibited items may include but are not limited to:
Alcohol, drugs, illegal substances, or any paraphernalia associated with drug use
Audio/video recorders, professional cameras, tripods
Backpacks
Cans, bottles, coolers, or other similar containers
Clothing that displays obscene/offensive language and/or pictures (as determined by Center management)
Laser pens/pointers of any type
Military or tactical-style clothing/gear (active-duty military uniforms are allowed)
Noisemakers such as air horns
Outside food or drinks
Pepper spray/Mace
Weapons of any type, including chains, knives, firearms, and spiked jewelry
Any other item deemed unacceptable by event/building management
If an item is revealed during a search, the guest may dispose of the item or return the item to a safe storage location away from the Center's campus.