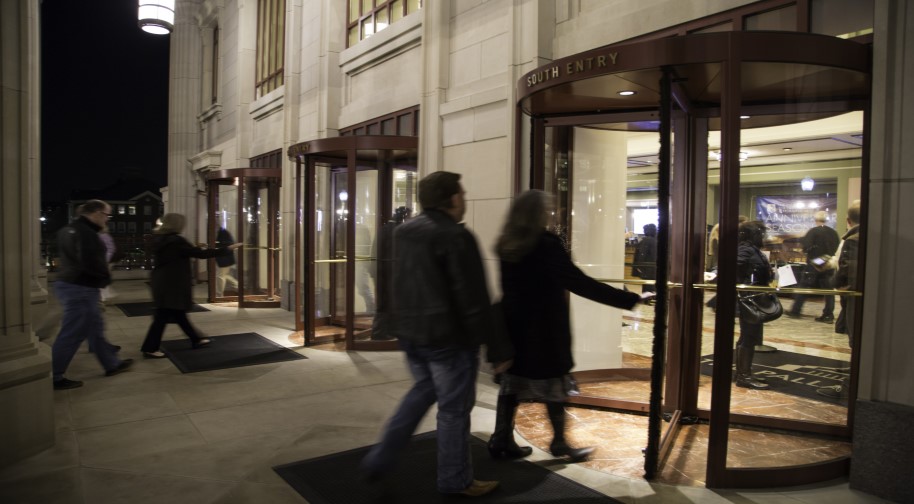 Prohibited Items
For your safety, guests at the Center for the Performing Arts may be subject to visual inspection of person, parcels, bags, containers and/or clothing capable of concealing prohibited items. Guests may refuse inspections; however, management reserves the right to refuse entry. Metal detectors are placed at all entrances for Center Presents events in the Palladium.
For safety reasons, prohibited items may include but are not limited to:
Alcohol, drugs, illegal substances, or any paraphernalia associated with drug use
Audio/video recorders, professional cameras, tripods
Backpacks and other bags exceeding 12" x 12" x 6"
Cans, bottles, coolers, or other similar containers
Clothing that displays obscene/offensive language and/or pictures (as determined by Center management)
Laser pens/pointers of any type
Military or tactical-style clothing/gear (active-duty military uniforms are allowed)
Noisemakers such as air horns
Outside food or drinks
Pepper spray/Mace
Weapons of any type, including chains, knives, firearms, and spiked jewelry
Any other item deemed unacceptable by event/building management
If an item is revealed during a search, the guest may dispose of the item or return the item to a safe storage location away from the Center's campus.