Speakers announced for 2022-2023 Luminaries series
9/15/2022 12AM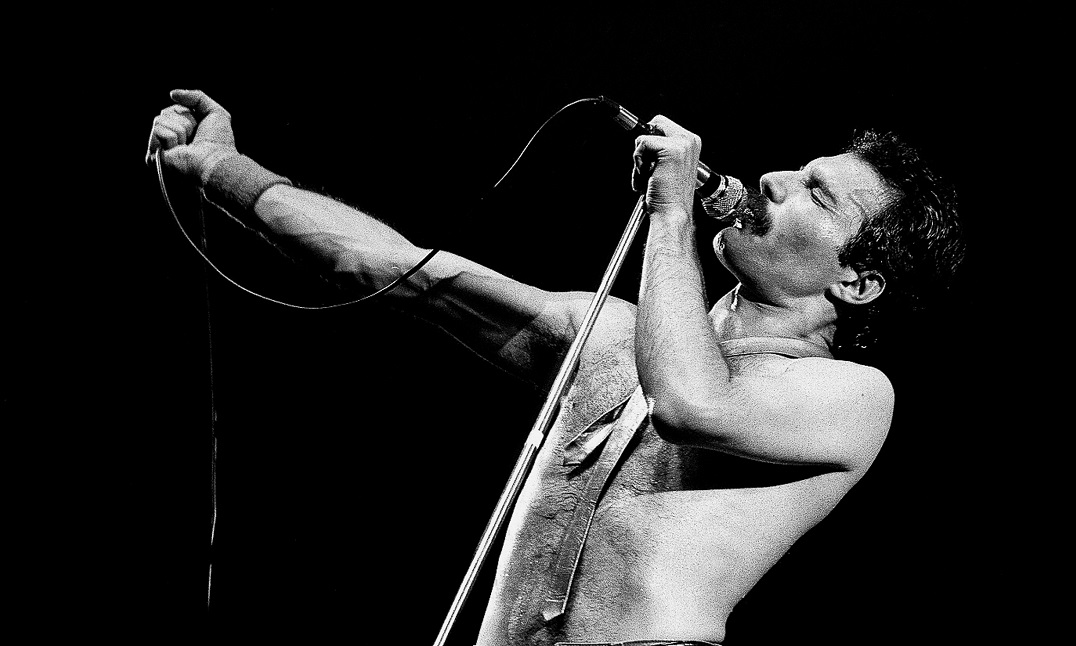 Photographer Mark Sheldon captured this shot of Queen frontman Freddie Mercury in the late 1970s. The nationally known music photographer will discuss his work at the Jan. 24 Luminaries event.
Lineup features artists and experts in music, photography and more
CARMEL, Ind. – Local figures from the fields of music, photography, history and storytelling will share their wisdom in the new season of Luminaries, the weekday speaker series presented by the Center for the Performing Arts.
Luminaries sessions take place at 2 p.m. Tuesdays at the Palladium, 1 Center Green, Carmel. The cost is only $10, which includes light refreshments. Tickets and more information are available at (317) 843-3800 or TheCenterPresents.org/Luminaries.
The 2022-2023 schedule features:
Sept. 27 – Musician Rob Funkhouser
Chasing a Sound: Lessons Learned Building a Glass Harp
Composer, performer and instrument builder Rob Funkhouser specializes in exotic musical instruments. In this presentation, he will demonstrate and explain the background of one of his most recent creations, the Glass Harp, and the pitfalls of trying to recreate an instrument based on image searches. Funkhouser holds a master's degree in Music Composition from Butler University and serves as Education Manager for the Rhythm Discovery Center in Indianapolis.
Nov. 29 – Musician Frank Dean
A discussion of the odd road from Gilman Bottom, West Virginia, to hanging out and performing with some of the biggest stars in music. Franklin-based singer-songwriter Frank Dean and his bands have opened shows for more than 60 major recording artists, including Emmylou Harris, Todd Rundgren, Merle Haggard, Marty Stuart and George Jones. Dean himself has recorded over a dozen albums, either solo or with the bands Blue DeVille, Hillbilly Central, Sindacato, the Snakehandlers and Rural Soul.
Jan. 24 – Photographer Mark Sheldon
Freelance photographer Mark Sheldon has photographed thousands of musicians at jazz and blues clubs, stadiums and music festivals all over the world. He is a regular contributor to DownBeat and Living Blues magazines, and his work has been featured in dozens of publications, including The New York Times, Wall Street Journal, Jazz Times, Newsweek and Rolling Stone. In this presentation, Sheldon will share some of his favorite photographs and the stories behind the images.
March 28 – Author Aleta Hodge
Author Aleta Hodge will share music clips, stories and images from her book Indiana Avenue - Life and Musical Journey from 1915 to 2015, which profiles Black music in Indianapolis. The book celebrates the rich history of jazz and other musicians of Indiana Avenue, as well as her family and the Black neighborhood that molded her. We'll hear about a diverse array of Indiana music legends including Wes Montgomery, J.J. Johnson, Freddie Hubbard, the Ink Spots, David Baker, Slide Hampton, Hoagy Carmichael, Angela Brown and Kenny "Babyface" Edmonds.
May 23 – Storyteller Sally Perkins
For centuries, tales of birds and their songs have offered deep wisdom to cultures around the globe. Storyteller Sally Perkins will captivate your imagination and stir your soul as she weaves together ancient stories of a cunning owl, a brave parrot, a wise partridge and a foolish bird impersonator. You'll laugh, you'll cry, and you'll sigh at the songs, stories and wisdom of our fine, feathered friends. Perkins, an educator and business consultant who holds a doctorate in rhetorical studies, has performed at festivals across the country and has released three albums of her work.
About the Center for the Performing Arts
The mission of the nonprofit Center for the Performing Arts is to engage and inspire the Central Indiana community through enriching arts experiences. Its campus in Carmel, Indiana, includes the 1,500-seat Palladium concert hall, the 500-seat Tarkington proscenium theater and the black-box Studio Theater. The Center presents and hosts hundreds of events each year, including the Center Presents performance series, featuring the best in classical, jazz, pop, rock, country, comedy and other genres. Educational and experiential programming for all ages includes children's concerts and camps, book clubs, lectures, and classes in music and dance. The Center is home to the affiliated Great American Songbook Foundation and provides space and support services for six resident arts companies. More information is available at TheCenterPresents.org.