Health policy update – Sept. 27, 2021
September 27, 2021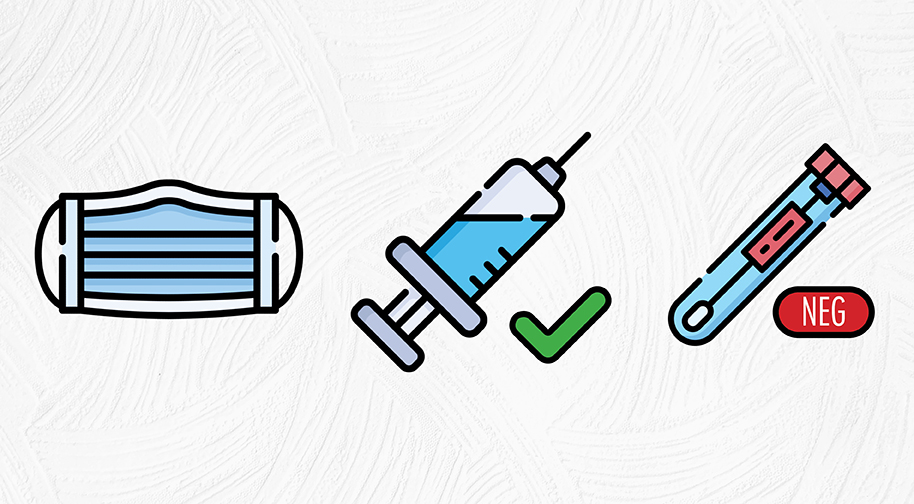 The Center for the Performing Arts is relaxing one requirement of its previously announced COVID-related health and safety policies for the start of the 2021-2022 performance season.
To recap key points:
For all employees, patrons and other visitors age 3 or older, masks are currently required at all times in the Center's three venues: the Palladium, the Tarkington and the Studio Theater.
Effective Oct. 4, all patrons and other visitors age 12 or older must show physical or digital proof of full COVID-19 vaccination when entering for a performance.
As an alternative to vaccination, patrons may present physical or digital proof of a negative COVID-19 test taken within 72 hours prior to the event.
In an update, however, children younger than 12, who are not currently eligible for vaccination, will not be required to show proof of a negative COVID test.
This change – which applies to Center Presents performances and those of the Center's six Resident Companies, as well as rental performances – reflects a reconsideration based on multiple factors, including:
The relatively small number of children attending large-scale events on campus
The difficulty for families to obtain test results in a timely manner
An intent to be more consistent with policies at local schools, and at the Center's education events, where masks are required but no proof of vaccination or testing is necessary
The Center's policies and protocols reflect current government health guidelines and the growing consensus across the live entertainment industry on conditions required for an acceptably safe environment. They are minimum requirements, intended to strike a balance between health risks and convenience for patrons. Some artists may require stricter policies, in which case ticket holders will be notified in advance.
All health and safety policies and protocols are subject to change as circumstances evolve. Requirements will be updated as necessary at TheCenterPresents.org/Health. Questions can be directed to the Patron Services staff at (317) 843-3800 or Tickets@TheCenterPresents.org.
Tweet #share