CEO's Corner: Marking the midpoint in a season of surprises
12/27/2021 12AM
This column was originally published by Current in Carmel.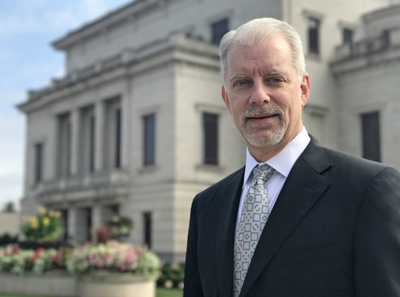 For our people at the Center for the Performing Arts, the holidays are a brief respite at the midpoint of the arts season, a time to reflect on the first half and look forward to coming events. We needed it. (I hope you enjoyed yours.)
After our year-plus pivot to online programming while touring entertainment was on hold, we announced our 2021-2022 season last spring with great enthusiasm and a full calendar of Center Presents performances. The audience demand was clear – subscription sales took off at record pace.
As summer turned to fall, we all learned about the "Delta variant." Artists were eager to get back on the road but concerned for their touring teams, and they understandably began adding pandemic protocols to their contracts. In the fall, like most live entertainment presenters around the country, the Center announced masking and vaccine/testing requirements for employees and patrons. It was not only the right thing to do for the community, but also the only way to continue presenting top national and international artists for full-capacity audiences.
The vast majority of our patrons have taken the protocols in stride, happy to get back to live gatherings with an all-in-this-together attitude. Many told us they were relieved and felt safer returning to the venues with those protections in place. We've also heard some colorful feedback that our staff has handled with professionalism and grace. 
Nonetheless, the season's first half has been a great success in terms of the Center's mission: to engage and inspire the Central Indiana community through enriching arts experiences. People of all ages have been enjoying our educational and experiential programs, not to mention sold-out shows from the likes of John Legend, Ben Folds, Postmodern Jukebox, Dave Koz and David Sedaris.
Now we look ahead to the second half – and the 2022-2023 season we'll be announcing in the spring. Yes, uncertainties remain, and now there's something called "Omicron."
Let's hope we don't have to work through the entire Greek alphabet, but please know that the Center will stay on mission. We hope you will join us.
Jeffrey C. McDermott is President/CEO of the Center for the Performing Arts and the Great American Songbook Foundation.